Automotive
Originally published in August 1946
Space
A recent study shows how Venus could have explosively changed from habitable to deadly
Public Health
The scenarios foresaw leaky travel bans, a scramble for vaccines and disputes between state and federal leaders, but none could anticipate the current levels of dysfunction in the United States...
Special Report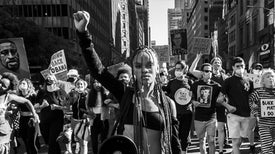 Policy & Ethics
What began as a call to action in response to police violence and anti-Black racism in the U.S. is now a global initiative to confront racial inequities in society, including environmental injustice, bias in academia and the public health threat of racism.
Videos
The COVID-19 pandemic has become the worst public-health crisis in a century. More than 500,000 people have died worldwide. It has also catalysed a research revolution, as scientists, doctors and other scholars have worked at breakneck speed to understand COVID-19 and the virus that causes it: SARS-CoV-2. Nature runs through some of the key questions that researchers still don't have answers to...