Behavior & Society
A study of Twitter demonstrates the attentional power of certain words
Space
Although alternatives such as SpaceX's Falcon Heavy exist, the space agency is legally required to launch its Europa Clipper spacecraft on the behind-schedule Space Launch System
Computing
New technologies help companies monitor their workers' every move. But do those data tell them anything useful?
Special Report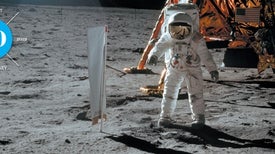 Space
Celebrating the past and future of humans on the moon
Videos
We take you inside a single fireworks shell to show you how it all works. If you want to glimpse more than just the inner workings of one fireworks shell, you should check out this post by the SA Visuals team on its long, explosive history inside the pages of Scientific American ...