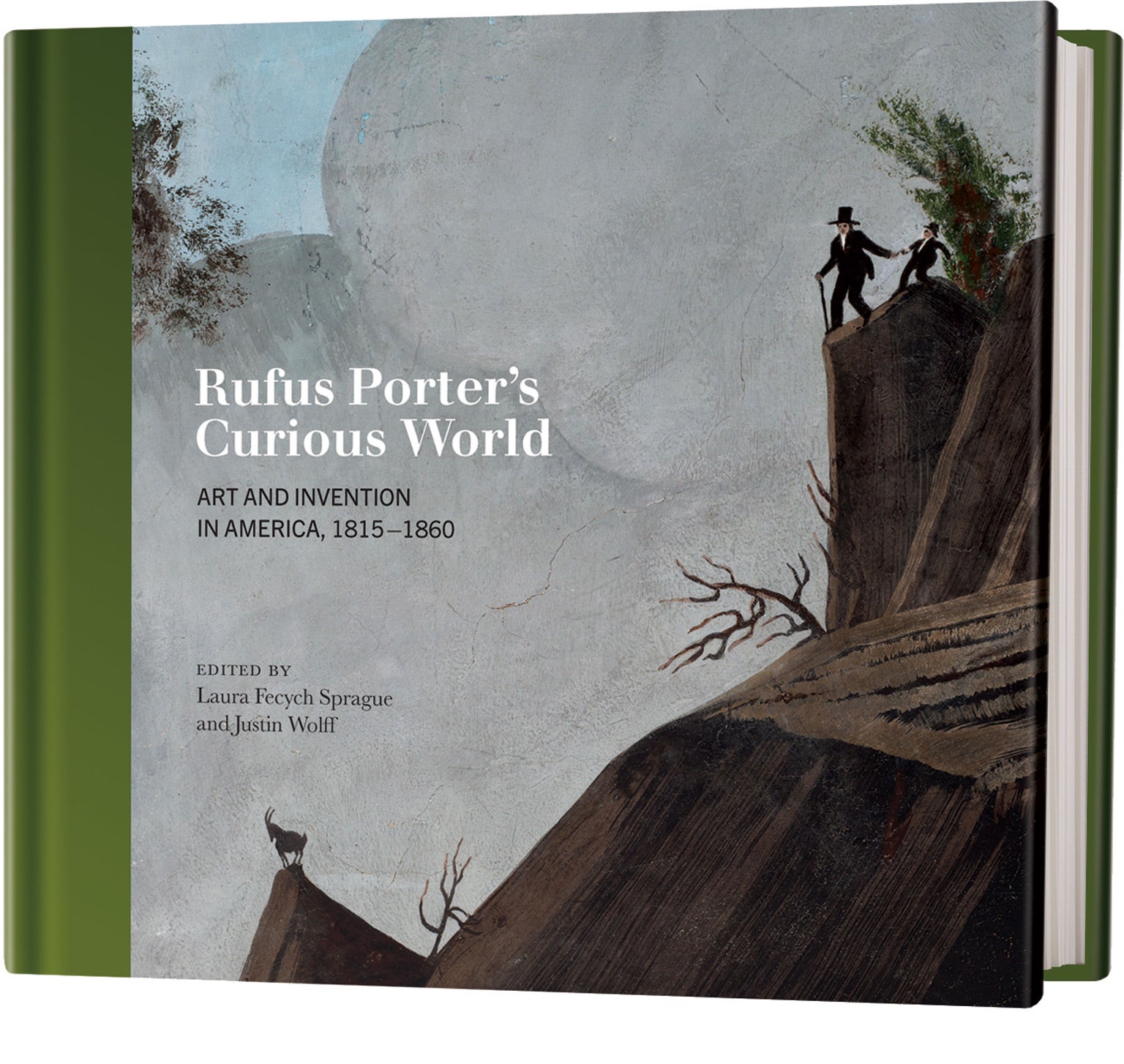 Art and Invention in America, 1815-1860
Edited by Laura Fecych Sprague and Justin Wolff
Pennsylvania State University Press, 2019 ($39.95). Exhibit:12/12/19 to 5/31/20, Bowdoin College Museum of Art
In his obituary in this magazine, published on September 6, 1884, Rufus Porter is described as a "remarkable natural genius" who had a peculiar tendency to move quickly from one occupation and place to another. "Although he might be doing well at the business which for the time engaged his attention, he would sell out and abandon it the moment a new idea came into his mind," the writer remarked. "His brain was an overflowing fountain of new ideas and active projects."
Porter was a prolific inventor and is credited with dozens of inventions, including a flying ship, a portable camera obscura, a rotary plow, and more. He left many of his projects unfinished—this happened with a revolving almanac he was perfecting in 1823, when he quickly changed gears to work on a new kind of boat intended to traverse the Connecticut River. He made his primary living as an artist, painting portraits, landscapes and architecture.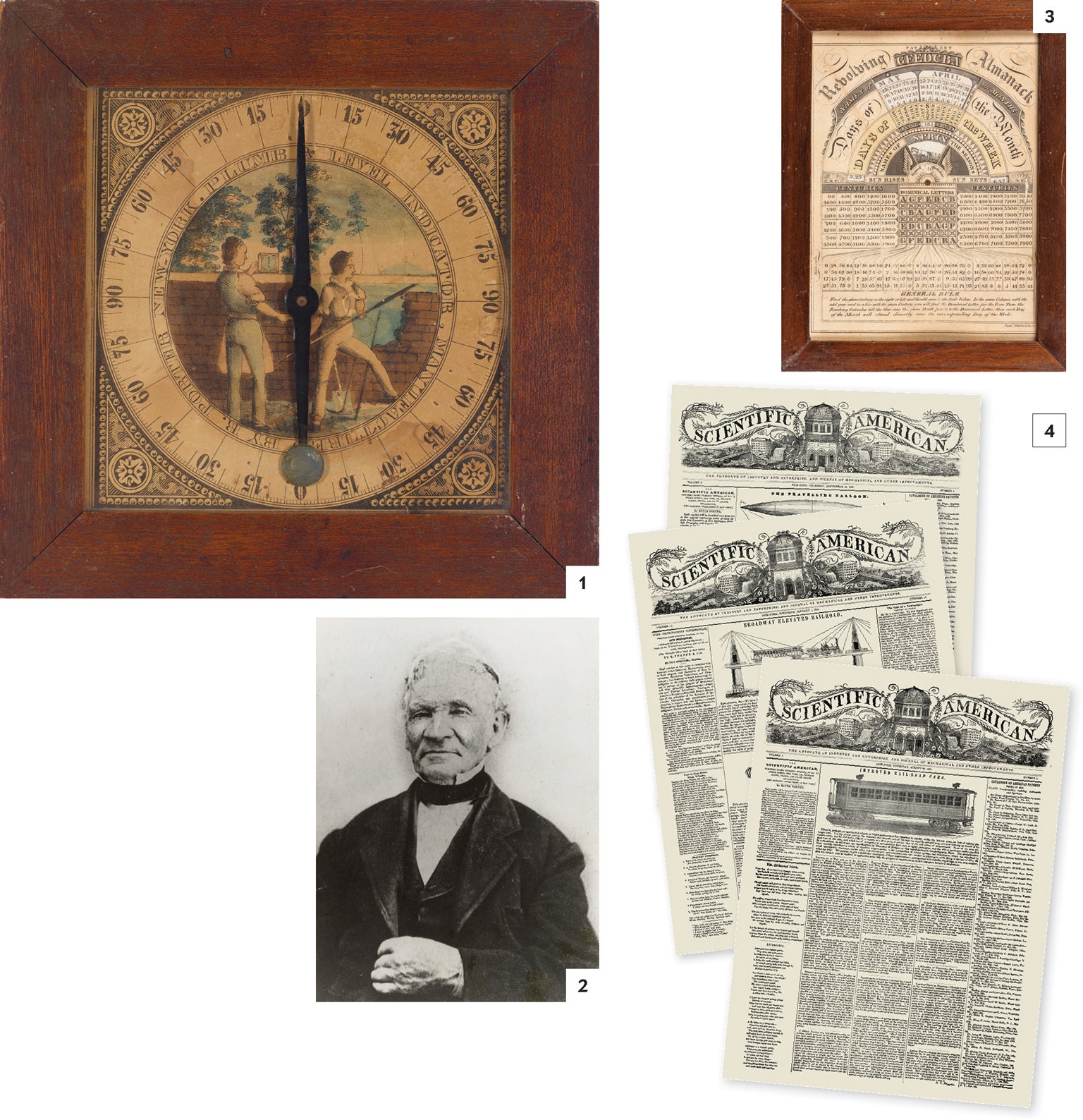 In 1845 he published the first issue of Scientific American, which he ran for less than a year before moving on to his next occupation. Thankfully, this endeavor endured well beyond his lifetime. The image of our first issue is in this new collection of Porter's works and part of an exhibition alongside many of his portraits and illustrations of his inventions, housed at the Bowdoin College Museum of Art in Brunswick, Maine.
Plumb and level indicator, circa 1846, New York, N.Y.; hand-colored engraving, metal pointer, wood frame. By Rufus Porter, 1792–1884, designer; and unidentified engraver.
Rufus Porter, circa 1872; photographic print by an unidentified photographer.
Revolving almanack, circa 1841; framed engraving by Samuel Maverick (1789–1845), engraver, after Rufus Porter.
The first and other early issues of Scientific American, established in 1845.