The breadth of innovation spans many disciplines in Singapore. Meet three millennials—each under 35 years old—who are combining technology with artistic creativity, and loving it.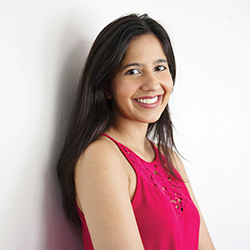 ROSHNI MAHTANI, 33,
founder and CEO of Tickled Media
With a bachelor's degree in mass communications and marketing from Upper Iowa University in the United States, Mahtani could have stuck to magazine publishing or advertising sales. But in 2009, she became a technopreneur, setting up TheAsianParent to "express my creativity," she says. "I saw two separate opportunities—the lack of good, Asian-centric parenting resources, and the emergence of digital media—and put the two together." Her media tech start-up focuses on the parenting space in Southeast and South Asia, and its four sites now reach over six million parents monthly.
Mahtani believes technology can improve the modern parenting journey. "We want to provide a parenting experience that is sensitive to local cultures and customs, while making sure that the information is medically accurate and expert vetted," she explains.
In 2012, Mahtani cofounded the Female Founders Network, which aims to increase the number of female-led organizations in Singapore from 5% of tech start-ups to 20% by 2020. "We plan on doing this primarily through research and policy advocacy," she says confidently.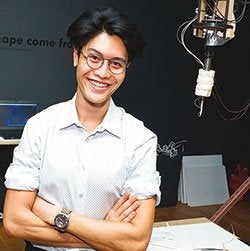 LENNARD ONG, 31,
co-director of L+Lx
An architect turned "spatial designer/artist" is how Ong describes his creative installations that decorate properties as diverse as a dental clinic and a wedding chapel.
Ong grew up in his grandfather's carpentry workshop making contraptions like sling guns and mechanical toy cars. This interest bloomed when he trained as an architect in Los Angeles, and he dabbled in software, robotics and computation. "Thinking about bits and atoms has helped me pick up some skills over the years: how to write code, build machines, use 3D-animation software, and now, the challenge of building a creative studio in the grey area between art and architecture," says Ong. Through the L+Lx studio, he aims "to create fresh human experiences and perspectives."
A winner in Singapore's Affordable Art Fair Young Talent Programme in 2013, Ong followed up this success with an exhibition, Filament Forest, at Singapore's ION Art Gallery in 2014.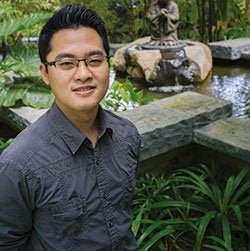 JEANLE KOH, 34, lead rotoscoping
/paint artist, Lucasfilm Singapore
From childhood, Koh wanted to work in visual effects and animation. With self-study and a local polytechnic diploma in computer engineering, he left a small studio in 2009 for Lucasfilm Singapore's Jedi Masters Program apprenticeship for digital-asset creation.
In 2010, he worked on visual effects on various films, including Pirates of the Caribbean and Transformers. Most recently, he worked on Star Wars: The Force Awakens, and he now teaches new apprentices.
"As artists," Koh says, "we always want to take on the next tricky shot, looking for new problems to solve. It's interesting how different people solve similar challenges." He adds, "As long as the results look aesthetically correct, I try to see and support the artists' leanings."
The avid science-fiction reader continues: "I can imagine other worlds in the words of Asimov, Clarke and Herbert, and with the work we do at the studio, we manifest these visions to share with the world."
As Steve Leonard, executive deputy chairman of the Infocomm Development Authority of Singapore (IDA), says, "Singapore's Smart Nation needs everybody in order for us to be successful. This means including designers, architects, everyone, and seeing how not just tech, but everything, comes together. Smart Nation intends to ensure that tech is expressed in ways citizens can use and understand, whether it is user-experience design or use cases, through the confluence of art and science."