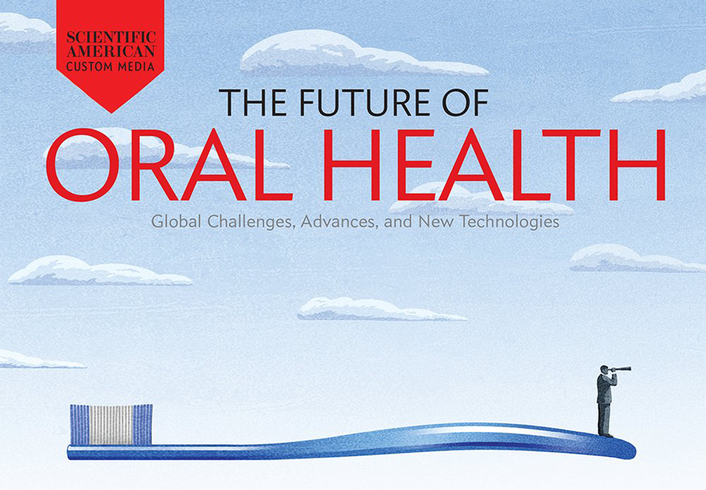 The Future of Oral Health
A healthy mouth makes for a healthy body. If that sounds trite, consider that in recent decades scientists have connected poor oral health to cardiovascular disease, stomach ulcers, pneumonia, malnutrition, and a host of other serious ailments. The implications of this health-of-mouth to health-of-body connection are profound, and they are prompting tectonic shifts in treatments, technologies, education and policy.
The Future of Oral Health examines what happens when the boundaries of the traditional dental-medical divide begin to crumble. As they do, diagnostics and therapeutics proliferate, access improves, and patients receive better care for less cost. That's a future that anyone can get behind.
Download Issue
The Future of Oral Health was created by Scientific American Custom Media, a division separate from its board of editors, working in partnership with Colgate.