Features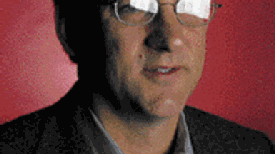 The Sciences
Does the World Need GM Foods? Yes.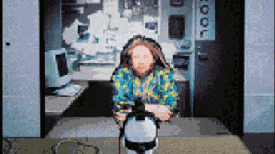 The Sciences
Virtually There
Three-dimensional tele-immersion may eventually bring the world to your desk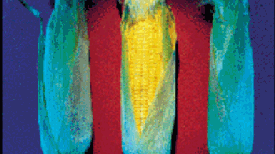 The Sciences
The Risks on the Table
More than half the foods in U.S. supermarkets contain genetically modified ingredients. Have they been proved safe for human consumption?
Whose Blood is it Anyway?
Blood collected from umbilical cords and placentas-- which are usually thrown away following birth--contains stem cells that can rebuild the blood and immune systems of people with leukemia and other cancers...
Seeds of Concern
Are genetically modified crops an environmental dream come true or a disaster in the making? Scientists are looking for answers
Does the World Need GM Foods? No.
Two leading figures in the debate over genetic engineering defend their stances
Life's Rocky Start
Air, water and rock were the only raw materials available on the early earth. The first living entities must have been fabricated from these primitive resources. New experiments suggest that minerals the basic components of the rocks could have played starring roles in that dramatic feat...
The Fury of Space Storms
Shock Waves From The Sun Can Trigger Severe Turbulence In The Space Around The Earth, Endangering Satellites And Astronauts In Orbit. Now a New Spacecraft Is Showing How Space Storms Develop...
Violent Pride
Do people turn violent because of self-hate, or self-love?
Departments
From the Editor

The 21st-Century Handbook

Letters

Letters to the Editors, April 2001

Erratum

Advances

Hole in the Middle

Aborted Thinking

Ultimate Stop Motion

Sight Unseen

I, Robonaut

Full of Croc?

You Look Awfully Familiar

Take Me to the Ocean

Disposing of Misfolded Proteins

Species-Making Bacteria

Heavenly Seeds

Unexplained Moments

Recommended

Do Animals Have Culture?

Skeptic

Colorful Pebbles and Darwin's Dictum

Anti Gravity

Charmed, I'm Sure

50, 100 & 150 Years Ago

50, 100 and 150 Years Ago

In Brief

Data Points, April 2001

Brief Bits, April 2001

Puzzling Adventures

No Tipping

Profile

Art as a Form of Life

Staking Claims

Code of the Code

Innovations

Getting More from Moore's

By the Numbers

Lifestyle Blues

Technicalities

Look, Ma, No Wires!

Working Knowledge

At Your Fingertips

Departments

End Points: April 2001