Features
Solving the Mystery of Insect Flight
Insects use a combination of aerodynamic effects to remain aloft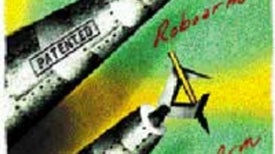 Technology
A License for Copycats?
A court decision may clarify what is patentable while giving a free ride to knockoffs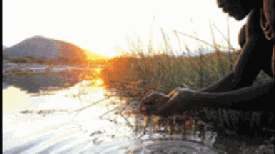 Environment
The Himba and the Dam
A questionable act of progress may drown this African tribe's way of life. Similar dramas are playing out around the world
The Paradox of the Sun's Hot Corona
Like a boiling teakettle atop a COLD stove, the sun's HOT outer layers sit on the relatively cool surface. And now astronomers are FIGURING OUT WHY
Sign Language in the Brain
How does the human brain process language? New studies of deaf signers hint at an answer
North to Mars!
TO PAVE THE WAY FOR A MISSION TO MARS, A BAND OF SCIENTISTS DECIDED TO GO TO THE CANADIAN ARCTIC
Hair: Why it Grows, Why it Stops
Scientists are rapidly discovering the molecules that control hair production. In so doing, they could be unearthing the key to combating both baldness and excessive hair growth
A Low-Pollution Engine Solution
CLEAN-BURNING, SPARKLESS-IGNITION AUTO ENGINES MAY OFFER THE BEST CHANCE OF MEETING NEW EXHAUST EMISSIONS STANDARDS
Departments
From the Editor

From the Editors

Letters

Letters

Erratum

Advances

New Trick from Old Dog

A Touch of Poison

Unfair Game

Galactic Archaeology

Save the Earth

Robotic Bombers

The Little Engine that Might

Not So Watery

Lucy, Meet Ken

Copy Unprotected

Locating the Latent Enemy

Aborted Crime Wave, Part 2

Boning Up

Skeptic

Fox's Flapdoodle

Anti Gravity

Nostrildamus

50, 100 & 150 Years Ago

50, 100 and 150 Years Ago

In Brief

Data Points - Get Your Proteins

Brief Bits, June 2001

Puzzling Adventures

Alternating Liars

Reviews

Dinos and Darwin

Profile

Piloting through Uncharted Seas

Innovations

The Mice That Warred

By the Numbers

The American Terrorist

Technicalities

Kibbles and Bytes

Working Knowledge

Flight Control

Departments

End Points