Features
Atherosclerosis: The New View
A long-held idea about how atherosclerosis develops has been overturned, offering clues to fighting this deadly disease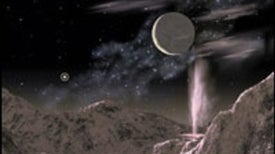 Space
Journey to the Farthest Planet
Scientists are finally preparing to send a spacecraft to Pluto and the Kuiper Belt, the last unexplored region of our planetary system.
The Mammals That Conquered the Seas
Using recently discovered fossils and DNA analyses, scientists are at last unraveling the mysterious evolutionary history of whales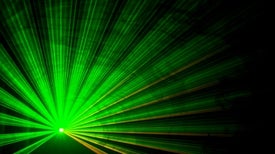 Physics
Extreme Light
Tabletop lasers focus light with the power of 1,000 Hoover Dams onto a tiny point for applications from physics and fusion research to medicine
Rethinking Green Consumerism
Buying "green" products isn't enough to save biodiversity in the tropics. A plan for marketing conservation services may be the answer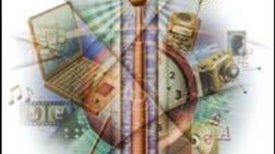 The Sciences
Wireless Data Blaster
Radio's oldest technology is providing a new way for portable electronics to transmit large quantities of data rapidly without wires.
The Skeptical Environmentalist Replies
Recently Scientific American published "Misleading Math about the Earth," a series of essays that critized Bj¿rn Lomborg's The Skeptical Environmentalist. Here Lomborg offers his rebuttal.
Departments
From the Editor

Last Chance for the Last Planet

Letters

Letters

Errata

Advances

When Markets Go Mad

R.I.P. for D.I.Y.

Peeling Plaque

Face Shift

Lion versus Lamb

Drams of Drugs and Dregs

As Good as Old

Watered-Down Mars

Cascades of Light

Triggers against Transplants

A Crush on Bacteria

Recommended

Meddling with Human Nature

Skeptic

The Exquisite Balance

Anti Gravity

Cold Comfort

50, 100 & 150 Years Ago

50, 100 and 150 Years Ago

In Brief

Data Points, May 2002

Brief Bits, May 2002

Puzzling Adventures

Defense in Depth

Voyages

Trees of the Triassic

Profile

Survival in an Insecure World

Staking Claims

IP Rights--and Wrongs

Innovations

The Ultimate Clean Fuel

By the Numbers

Deindustrialization

Working Knowledge

Getting There

Departments

Fuzzy Logic

Ask the Experts

Ask the Experts, May 2002