Features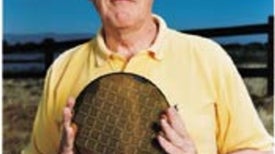 Tech
Computers without Clocks
Asynchronous chips improve computer performance by letting each circuit run as fast as it can
Combating the Terror of Terrorism
The psychological damage caused by the attacks of September 11 mirrored the physical destruction and showed that protecting the public's mental health must be a component of the national defense...
The Ocean's Invisible Forest
Marine phytoplankton play a critical role in regulating the earth's climate. Could they also be used to combat global warming?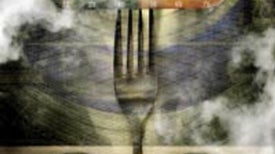 Health
The Serious Search for an Anti-Aging Pill
In government laboratories and elsewhere, scientists are seeking a drug able to prolong life and youthful vigor. Studies of caloric restriction are showing the way
Saving Dying Languages
Linguists have known for years that thousands of the world ¿s languages are at grave risk of extinction. Yet only recently has the field summoned the will--and the money--to do much about it...
Does Dark Matter Really Exist?
Ninety-five percent of the universe has gone missing. Or has it?
Departments
Letters

Letters

Errata

Advances

Crop Circle Confession

Nuclear Reactions

Coherent Computing

From Mouth to Mind

A Push from Above

Killing the Messenger

Eye on the Brain

Stephen Jay Gould, 1941–2002

What Lies Beneath

Mechanical Reactions

Only the Best

Recommended

Riffs on General Relativity

Skeptic

Why ET Hasn't Called

Anti Gravity

Poultry and Poetry

50, 100 & 150 Years Ago

50, 100 & 150 Years Ago

Perspectives

A Real Pain

In Brief

Data Points: August 2002

Brief Bits: August 2002

Puzzling Adventures

Repellanoids

Profile

The Billionaire Conservationist

Staking Claims

Deep-Sixing the Submarine Patent

Innovations

Soft Manufacturing

By the Numbers

Down on the Farm

Technicalities

Machine Chic

Working Knowledge

Safety at a Cost

Departments

Fuzzy Logic

Ask the Experts

Ask the Experts: August 2002