Features
A Chronicle of Timekeeping
Our conception of time depends on the way we measure it
From Instantaneous to Eternal
The units of time range from the infinitesimally brief to the interminably long.The descriptions given here attempt to convey a sense of this vast chronological span.
That Mysterious Flow
From the fixed past to the tangible present to the undecided future, it feels as though time flows inexorably on. But that is an illusion
A Hole at the Heart of Physics
Physicists can't seem to find the time--literally. Can philosophers help?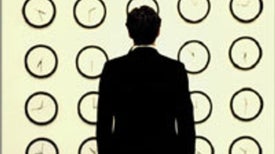 The Sciences
Real Time
The pace of living quickens continuously, yet a full understanding of things temporal still eludes us
Ultimate Clocks
Atomic clocks are shrinking to microchip size, heading for space--and approaching the limits of useful precision
Remembering When
Several brain structures contribute to "mind time," organizing chronologies of remembered events
Clocking Cultures
What is time? The answer varies from society to society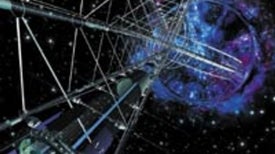 Space
How to Build a Time Machine
It wouldn't be easy, but it might be possible
Times of Our Lives
Whether they're counting minutes, months or years, biological clocks help to keep our brains and bodies running on schedule
Departments
Letters

Letters

Advances

Radio Space

After the Fall

Unsettled Air

Training for Terror

The Terminator's Back

Staying Open

Science to the Rescue

Dampened Swings

Glitch in the Machine

Net Size

Polio de Novo

Recommended

Amateurs Take On the Universe

Skeptic

Smart People Believe Weird Things

Anti Gravity

Einstein's Hot Time

50, 100 & 150 Years Ago

Evolving Machines -- Dammed Nile -- Shaky Stocks

Perspectives

The Chronic Complaint

In Brief

Data Points: September 2002

Brief Bits: September 2002

Puzzling Adventures

Venture Bets

Voyages

A Promenade with Prosimians

By the Numbers

Affording a Home

Departments

Fuzzy Logic

Ask the Experts

Ask the Experts: September 2002