Features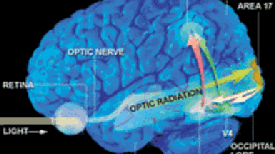 The Sciences
Hearing Colors, Tasting Shapes: Mingled Signals
Scale-Free Networks
Scientists have recently discovered that various complex systems have an underlying architecture governed by shared organizing principles. This insight has important implications for a host of applications, from drug development to Internet security...
The Orphan Drug Backlash
The Orphan Drug Act of 1983 was supposed to provide incentives for private industry to develop needed, but unprofitable, drugs to treat rare diseases. It has done so, but not without eliciting controversy...
Parallel Universes
Not just a staple of science fiction, other universes are a direct implication of cosmological observations
The Iceman Reconsidered
Where was the Iceman's home and what was he doing at the high mountain pass where he died? Painstaking research--especially of plant remains found with the body--contradicts many of the initial speculations...
Departments
Letters

Letters

Erratum

Advances

Spotty Defense

Sounding Off

Interstellar Pelting

A Man, a Plan, Spam

The Race Card

A Digital Slice of Pi

Pulling the Lever

Not So Happy Together

A Face in the Car Crowd

Insulin from Bone Marrow

Seeing Red

Packing 'Em On

Recommended

Math's Most Wanted

Skeptic

Show Me the Body

Anti Gravity

Doing What Comes Unnaturally

50, 100 & 150 Years Ago

Martian Reality ; Zeppelin Dreams ; Creationist Dogma

Perspectives

Misguided Missile Shield

In Brief

Data Points: May 2003

Brief Points: May 2003

Puzzling Adventures

Bounded Regrets

Voyages

Desert Metropolis

Staking Claims

Make Your Own Rules

Innovations

X-ray Proofing

By the Numbers

Reducing Crime

Working Knowledge

Catch a Wave

Departments

Fuzzy Logic

Insights

Wired Superstrings

Ask the Experts

Ask the Experts: May 2003