Special Report
What's Next for AIDS: New Approaches for Tackling HIV in the Developing World
The surprise success this summer of a clinical trial on an antiretroviral-based vaginal microbicide provides new traction for efforts to combat AIDS in the developing world. Here are some new directions to expect for treatment and prevention of this widespread killer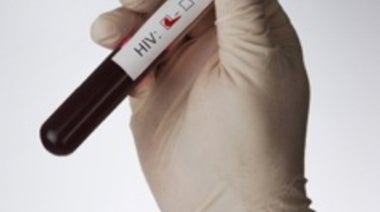 Health
Success of a vaginal microbicide gel reveals how HIV-prevention strategies can emerge from progress in treatment
August 25, 2010 — Lynne Peeples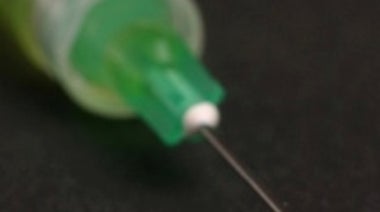 Health
Drug policy has focused on a policing approach of prohibition and incarceration, which has contributed to spreading HIV within the injection-drug community. Comprehensive drug reform policies are showing better results
August 25, 2010 — Bob Roehr
Health
A paucity of research on men who have sex with other men has done a disservice to efforts to prevent the spread of HIV
August 25, 2010 — Bob Roehr
Despite questions, the Thailand trial spreads optimism
New research uncovers three methods of HIV development in the male genital tract that can make the virus look different from blood-borne populations
The first microbiome study of the penis offers some clues as to why removing foreskin cuts the risk of HIV infection in circumcised men
After years of false starts, a new generation of DNA vaccines and medicines for HIV, influenza and other stubborn illnesses is now in clinical trials
The U.S. President's Emergency Plan for AIDS Relief (PEPFAR) has saved at least a million lives in sub-Saharan Africa but does not appear to have curbed the epidemic, a new study suggests.
Some medications already being used to treat HIV appear to inhibit a retrovirus that has been linked to prostate cancer and chronic fatigue syndrome, reports a new study published online April 1 in PLoS ONE .
It might not be super high-res, but researchers at the University of North Carolina at Chapel Hill have described the first full structure of the HIV-1 genome.
NIH researchers may have found antibodies that can neutralize most varieties of HIV, blocking it before it infects healthy cells. But stimulating their sparse natural production remains a hurdle in developing an antiviral therapy
A vaginal microbicide can cut HIV infection rates by 39 percent in women, researchers announced Monday. And female study participants who inserted the gel as directed reduced their chances of contracting HIV by more than half (54 percent).
The rise of HIV followed the cessation of widespread smallpox vaccination. A small study hints at a possible connection. Steve Mirsky reports
The new advice could make three to five million more people eligible to take antiretroviral drugs
New weapons take aim at "latent reservoirs" by rousing the invader from its hiding spot in immune cells
Are "elite controllers" the key to understanding HIV infection—and do their immune systems offer a new approach to developing an AIDS vaccine?