Special Report
The Internet at 40
Although the Internet did not get its name until the mid-1980s, December 5, 2009, marks the 40th anniversary of the day when the Defense Department's Advanced Research Projects Agency (ARPA) connected four computer nodes to create a "network of networks"--a fateful link-up that would evolve into the Internet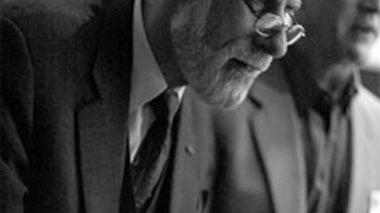 Tech
Cerf reflects on the cobbling together of four network nodes, a moment that helped usher in the invention that changed life as we know it
December 4, 2009 — Larry Greenemeier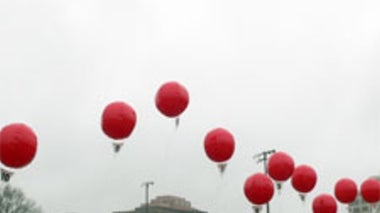 Tech
The Defense Advanced Research Projects Agency's Network Challenge begins Saturday, but social networks have been buzzing for weeks about the nationwide quest to find 10 big red weather balloons
December 4, 2009 — Larry Greenemeier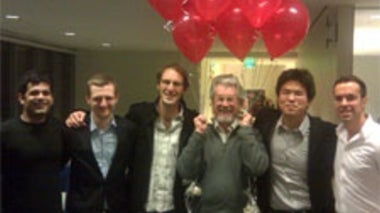 Tech
The M.I.T. and Georgia Tech teams proved most successful in using social networks to pinpoint the locations of 10 red weather balloons scattered throughout the U.S.
December 21, 2009 — Larry Greenemeier
The National Science Foundation delivers $1.1 million to Rensselaer Polytech researchers to stimulate the Semantic Web
A group of companies led by Alcatel-Lucent demonstrate the power of next-generation wireless broadband technologies by rolling out a Prius with 4G connectivity
The worm exposes the sophisticated international criminal networks behind modern computer viruses
You've noticed them—people who truly cannot detach psychologically and behaviorally from the worlds of online gaming or social networking. Or perhaps you are one of these people.
Innovators who aim to create a world of cheap, clean energy should heed some basic lessons
NEW YORK, N.Y. — While computers, the Internet and mobile phones have brought their users a great degree of freedom, they've also had a severe impact on privacy, the distribution of information and security, a panel of computer scientists, law enforcement and journalists said Thursday at a Marconi Society symposium here.
Today is the official birthday, but the Web was not actually born on this date
The principles that gave rise to the Internet are now leading to a new kind of network of everyday devices, an "Internet-0"
Author and journalist Carl Zimmer talks about the search for the physiological and biological basis of intelligence, the subject of his article in the October issue of Scientific American magazine. And Editor in Chief John Rennie discusses other articles in the issue, including the cover story on the possibility of a big bounce instead of the big bang and the science of the World Wide Web. Plus, we'll test your knowledge about some recent science in the news. Web sites mentioned in this episode include www.SciAm.com/sciammag; www.carlzimmer.com
Argonne National Laboratory director Robert Rosner talks about the role of science in keeping America an economic leader. Plus, we'll test your knowledge of some recent science in the news. Web sites mentioned on this episode include www.anl.gov
Now an endangered species, it was crucial to the development of personal computing and the Internet
The Internet stands ready to upend the television viewing experience, but exactly how is a matter of considerable dispute
Courtesy of some of the weirdest laws of physics, we may someday be able to search and surf the Web without anyone collecting our data
As telephone conversations have moved to the Internet, so have those who want to listen in. But the technology needed to do so would entail a dangerous expansion of the government's surveillance powers