Special Report
Science of the Occult
Halloween conjures visions of ghosts, hauntings and many unexplained phenomena that play on our worst fears
Tech
A cognitive scientist employs malevolent logic to define the dark side of the human psyche
October 27, 2008 — Larry Greenemeier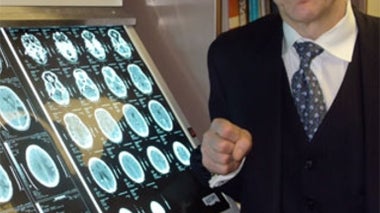 Mind
Researchers set up "haunted" room to prove an electromagnetic theory of ghost sightings
October 27, 2008 — Adam Marcus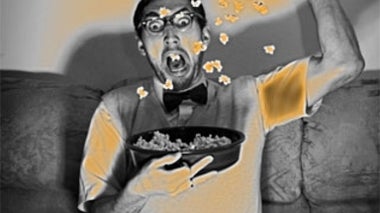 Mind
Scientists scan the brain in an attempt to explain the hows and whys of being afraid--very afraid
October 27, 2008 — Lou Dzierzak
It is the pressure change--not the blades--that wipe out thousands of bats annually at wind farms
For Halloween, we take a tour of Woodlawn Cemetery in the Bronx, N.Y., with geologist Sidney Horenstein and Woodlawn expert Susan Olsen, concentrating on the geology of the rock used in the memorials. Plus, we'll test your knowledge of some recent science in the news. Web sites related to this episode include www.bigpumpkins.com; www.thewoodlawncemetery.org
There is an environmental price for our love of chocolate on Halloween, but it may not be what you think
Military bases appear to be a popular haunt for wandering spirits, with several attracting the attention of ghost hunters seeking evidence of paranormal activity.
In this episode, journalist Susan Warren, author of the new book Backyard Giants, talks about the art and science involved in the Quixotic quest to grow the world's biggest pumpkins. Plus we'll test your knowledge of some recent science in the news. Websites mentioned on this podcast include: bigpumpkins.com; 60secondscience.com
As recently as the 1890s, some New Englanders believed that their dead relatives were vampires, feeding on the living. And, in fact, the dead could look better when exhumed than they did while still alive. Now we know why. http://users.net1plus.com/vyrdolak/NEFolkbelief.htm
Fog and lasers reveal the wind beneath a bat's wings
In this episode, Scientific American editor-in-chief John Rennie talks about the magazine's history of involvement with efforts to debunk medical quakery and paranormal fakery, which included a fistfight between a Sci Am editor and Harry Houdini. And we'll hear an 1883 Sci Am editorial on the relative merits of the telephone and telegraph. Plus we'll test your knowledge of some recent science in the news. Websites mentioned on this episode include: gutenberg.org; ssrn.com/abstract=970413
HemoBioTech says it has solved the toxicity issues that have plagued its predecessors
Natural reservoir for emerging viruses may be bats
Pigments that turn caustic on exposure to light can fight cancer, blindness and heart disease. Their light-induced toxicity may also help explain the origin of vampire tales
A study shows that young children have a tough time knowing if monsters are real or pretend. Christie Nicholson reports.
At last, fossil and genetic findings elucidate the evolution of bats--and settle a long-standing debate over the origins of flight and echolocation
Does the fear of "someone watching" help put us on the straight and narrow path?
Why so many of us think our minds continue on after we die