Special Report
Robots Among Us
The future always promised us robots that would walk, talk and think like us. So, where are they?
Tech
How a new generation of robots is taking its inspiration from the natural world (and helping biologists learn more about it)
March 23, 2009 — Nikhil Swaminathan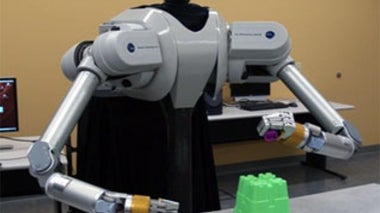 Tech
Researchers program robots to see if they can learn a very human trait: common sense
March 23, 2009 — Julian Smith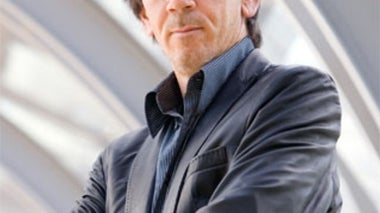 Tech
You don't truly appreciate the complexity of life until you try to reverse engineer and recreate it, he says
March 23, 2009 — Larry Greenemeier
The world's biggest open robotics competition showcases martial and creative arts, from mechanized kung fu to cyber painting and bartending
Businesses are beginning to turn to artificially intelligent bots to streamline their warehouses and distribution centers
A Florida trauma center tests the use of a mobile robot to deliver telemedicine
Although the Internet has come to be seen as ubiquitous, people in the Middle East and India were reminded Friday of just how the Web is delivered to their homes and businesses when three key undersea cables were severed within a span of 38 minutes, knocking a large portion of users offline until traffic could be re-routed.
Advances in mechanical and software systems give the DARPA-funded BigDog and LittleDog robots a leg up
An exoskeleton robotic suit may help workers lift heavy loads and patients move damaged and prosthetic limbs
The Pentagon's hope of having a squadron of unmanned aerial vehicles (UAV) capable of staying in the air and performing surveillance for years rather than hours recently took a small step forward.
DARPA initiative to develop self-navigating robots introduces a world of potential for the development of autonomous vehicles, but will the government take advantage of its research or let it wither on the vine?
Robots rule the day at Canadian toy fair
With the national championship robotics competition less than a month away, 66 teams of young engineers have their bots throw down in New York City
By 2050 robot "brains" based on computers that execute 100 trillion instructions per second will start rivaling human intelligence
The accelerating pace of technological progress means that our intelligent creations will soon eclipse us--and that their creations will eventually eclipse them