Special Report
Winning in the Olympics
What separates a champion from the rest of the pack? Science has some compelling answers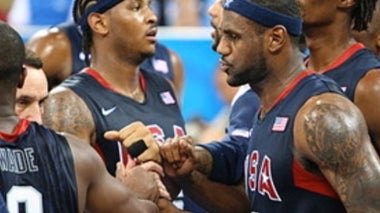 Health
An extraordinary insula helps elite athletes better anticipate their body's upcoming feelings, improving their physical reactions
July 24, 2012 — Sandra Upson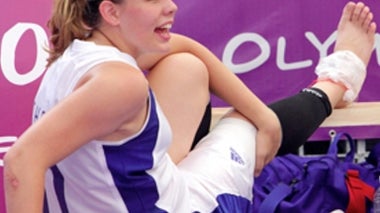 The Sciences
Broken arms, ruptured Achilles tendons and concussions are all part of the Games
July 25, 2012 — Mark Fischetti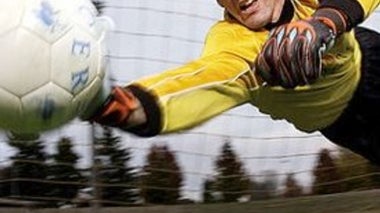 Tech
A major botched call by referees during the World Cup has opened the door for computerized replacements
July 26, 2012 — Rose Eveleth
Scientists debate whether prosthetic legs give Pistorius an unfair advantage in the 400-meter race
Can specific genes cause muscles to grow faster or stronger, and can genetic tampering give athletes an unnatural edge?
"Performance profiling" could help catch athletes who use banned performance-enhancing drugs
Unusual variations in an athlete's blood could determine guilt, even if no illegal substances are found
Mental trainers reach further to create the ideal environment for victory
Athletes are injured frequently—badminton players more so than ski jumpers
This summer's Olympic games in London feature 14 different freestyle swimming competitions, by far the most races for any type of stroke. The world's elite swimmers can traverse a 50-meter pool in 22 to 26 seconds, yet they are divided over which of two variations of the stroke are more effective: the more powerful "deep catch" approach or the more streamlined "scull." And the physics behind the debate is fascinating.In the deep catch approach, a swimmer puts his or her arm straight forward, then down as deep as possible into the water, and pushes that arm back as hard as possible, keeping the palms perpendicular to the direction the swimmer wants to move.
The most common chronic condition among all Olympic athletes is asthma. But many don't start suffering symptoms until their later years, suggesting that endurance training could be a trigger. Katherine Harmon reports
Rumors abound about the famous clock tower's imminent demise, blaming the 1999 construction of an underground train station. But those in the know say it ain't so
Usain Bolt might be the world's fastest human but animals big and small would handily beat him
Marlen Esparza, the flyweight pugilist, has spent all her life waiting for the chance to compete on the Olympic stage
After officials banned the swimsuit that caused records to fall at the 2008 Olympic Games, scientists are back with a new outfit that could break more records
Arguments over whether high-tech attire gives swimmers an unfair advantage have been waged for 80 years
Kicked out of Harvard, these pioneering athletes were ahead of their time
In the modern Games' early days, painters, sculptors, writers and musicians battled for gold, silver and bronze