7 Gadgets to Watch for in 2014 [Slide Show]
SA examines emerging technologies that are almost here: Turn an ordinary table into a touch screen, monitor your kids' whereabouts and place the power of 3-D printing in the palm of your hand—and there's more. Read on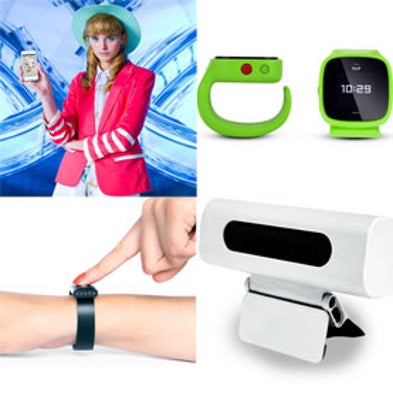 7 Gadgets to Watch for in 2014 [Slide Show]
GPS Jacket: Why take your eyes off the road to look at your GPS device when your clothing can guide you to your destination? That's the question posed, and possibly answered, by Wearable Experiments with their Navigate jacket, which has an embedded GPS and uses LED guide lights and haptic feedback to convey directions to its wearer... Courtesy of Wearable Experiments

3-D Printing Pens: In the past year desktop 3-D printers have become readily available and relatively affordable for basic product prototyping and hobbyists. But why set up a boxy MakerBot when you can create models and illustrate ideas literally from the palm of your hand?... Courtesy of WobbleWorks, Inc./Swiss 3D Print

Advertisement

Smartwatch Locator for Children: It's probably not practical to entrust small children with a smartphone that can easily be lost or broken. That's why FilLIP Technologies, Inc., has created a colorful wrist-worn device that can be used to call, text or locate children... Courtesy of FilLIP Technologies, Inc.