An Invertebrate Detective Reveals the Secrets of Creepy Crawlers in the High Arctic [Slide Show]
Spineless wonders inhabiting a remote Arctic Ocean archipelago may have hitched a ride on the backs of birds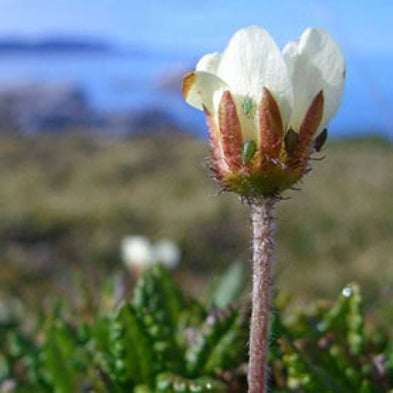 An Invertebrate Detective Reveals the Secrets of Creepy Crawlers in the High Arctic [Slide Show]
EASTERN BLOC INVADERS: After World War II the Soviet Union increased its presence in two mining settlements in Svalbard. (Although the Svalbard archipelago is Norwegian territory, a treaty allows the citizens of any signatory nation to establish settlements there.) The Soviets imported soil from Ukraine to grow greenhouse crops and plant sod throughout the towns, which otherwise would have been too nutrient-poor to support much plant life. Invasive invertebrates came along with those soil imports, but they seem to be restricted to those small patches of hospitable imported soil rather than spreading out more widely. Although one of the towns, Pyramiden, was abandoned in 1998, both the grass and alien species still thrive there.

CHEST BURSTER: Birds are not the only organisms parasitized in Svalbard. Parasitoid wasps lay their eggs on various insect larvae. The eggs hatch, and the larvae burrow in and eat the host from the inside out. This Apamea exulis moth grub became the unwitting host of braconid wasp larvae, which are seen here emerging from the grub's body.

ROBBING THE CRADLE: Snow buntings may play temporary host to harmless mite hitchhikers, but other mite species are out for blood. More than 25,000 parasitic mites—such as these Dermanyssus hirundinis specimens, collected from a nest—turn up in some snow bunting nests. The parasites feast on chicks' blood before the baby birds' plumage develops. Snow buntings often raise two broods of chicks per year, but they always build a second nest rather than reuse the first one, which is perhaps an attempt to avoid a buildup of parasites, Coulson says.

"ON BORROWED WINGS:" Snow buntings, also called snowflakes, breed in the high arctic, including on Svalbard. Coulson recently discovered that the birds facilitate phoresy, accidental hitchhiking of a nonparasitic organism. He found three mite species on the snow bunting's plumage, one of which has never been recorded in Svalbard before. This could be a means by which invertebrates have colonized Svalbard in the past and, as the climate warms in the future, phoresy could potentially expedite the process of helping new species establish themselves here.

Advertisement

NOTHING WASTED: Animal carcasses and bones are another source of nutrients for arctic plants and animals. Here, a whale bone on a beach in Svalbard's far north supports moss and vascular plants that take advantage of nutrients leaching out of the bones. Bones from once mighty animals act as small, transient microhabitats for soil organisms.

A FEAST OF GUANO: Invertebrates live all over the archipelago, including on the surface of glaciers, yet they concentrate in those places with the most nutritional offerings, given the notoriously shallow and nutrient-poor arctic soil. On Svalbard, bird cliffs provide an abundance of continually replenished food sources. Colonies composed of thousands of black-legged kittiwakes, black guillemots and thick-billed murres roost and make their nests on the cliffs. Vegetation flourishes under these guano-streaked crags, as do the invertebrates.

MAXIMIZING FOR SUMMER: The endemic aphid, Acyrthosiphon svalbardicum, has evolved a peculiar life cycle among aphids. In temperate latitudes aphids overwinter as eggs, which hatch in the spring as parthenogenetic females, or females that only produce other females asexually. This strategy allows aphid populations to explode. In response to lengthening days, the same females eventually begin producing males and sexual females whose job it is to supply eggs for overwintering. A. svalbardicum skips the parthenogenetic female step, and jumps directly into producing offspring of both genders that reproduce sexually. Because Svalbard's summers are so short, the aphids have to get straight to the business of egg-laying. Currently, these aphids occur only in the warmest ridgetops where snow clears early. But as Svalbard's climate warms, they will likely expand their range.

MAY THE BEST MITE WIN: As if surviving the long winter were not challenging enough invertebrates then have to deal with predation threats from one another after emerging in summer from their inert lairs. Prostigmatid mites, for example, are voracious but short-lived predators. They will eat other invertebrates as well as cannibalize one another. "The picture shows one individual sucking the contents from a colleague," Coulson says.

Advertisement

SMALL BUT MIGHTY: When it comes to strength, water bears easily trump polar bears. Around 60 species of these eight-legged creatures—officially known as tardigrades—turn up in Svalbard. Polish researchers recently found two new species, one of which they named after Coulson. Water bears are known for their indestructibility, and they thrive in extreme environments. They can survive in an inert, dried-out state—in which their bodily-water content drops from 85 to 3 percent—for up to 10 years. In 2007 tardigrades became the first organisms to survive the vacuum of outer space, to which they were exposed for 10 days. Svalbard's harsh environment, therefore, is like a balmy oasis for the water bears.

SURVIVING THE POLAR EXTREMES: Winter blankets the archipelago in darkness and ice for 10 long months, and invertebrates have evolved a number of strategies to circumvent this challenge. Some species overwinter as eggs. Others depress their supercooling point—the process of lowering the temperature at which a liquid freezes—down to –56 degrees Celsius using substances called cryoprotectants, or sugars and alcohols that protect tissues from freezing by penetrating cells and increasing their solute composition. Some have evolved freeze tolerance by utilizing special ice-nucleating proteins to prevent their cells from freezing. And still others, such as these springtails, practice freeze-desiccation, which again is made possible by adjusting their solute concentration. Buried in the frozen soil, the animals lose up to 70 percent of their water content as the vapor pressure in their bodies becomes equivalent to that of the atmosphere. This lowers the springtails' supercooling point, preventing them from freezing. "When the soil melts, they reinflate, and off they go," Coulson says. "They are really quite impressive little beasts."

THE SPECIALIST: For more than 20 years, arctic ecologist Steve Coulson has kept his eyes to the ground in Svalbard. He studies the archipelago's invertebrate fauna from his base at The University Center in Svalbard. Coulson frequently helps find and identify new species as well as investigate how invertebrates colonize Svalbard, how they manage to survive the harsh winters and what effect climate change might have on their populations. Here, Coulson hunts for aphids near the research village of Ny-Ålesund.

SIG THOR'S MYSTERY: Few people specialize in the esoteric pursuit of studying arctic invertebrates. In the 1930s a Norwegian enthusiast named Sig Thor was the preeminent arctic mite taxonomist. Thor found several new mites in Svalbard, although he had a reputation for being quick to cry "species" before fully verifying his discovery. This led to a contentious, ongoing argument with a Swedish competitor. Before Thor passed away, he had instructed his wife to destroy all of his specimens so they would not fall into the hands of his rival across the border. As a result, one species—from which an entire mite genus, Arctoseuis, has since been described—has been missing for around 80 years. Experts wonder whether that original species even exists or whether it will eventually be found again in Svalbard. The mysterious Arctoseuis mite is not alone in its elusiveness. Other species have also been recorded just once in Svalbard, although some of these may be mistakes. For example, according to official records, 87 species of oribatid mites, such as the one pictured here (Diapterobates notatus), occur in Svalbard. Yet the true number most likely hovers around 40. The others are probably misidentifications or synonyms.

Advertisement

DIVERSITY SEEKS DISCOVERY: Just three terrestrial mammals and 28 species of birds call Svalbard home, but researchers have identified more than 1,100 species of terrestrial and freshwater invertebrates, including insects, springtails, spiders, mites and worms. Many more likely await discovery. Scientists have only thoroughly sampled two small sections of the archipelago, so the true number of invertebrates living there is probably much higher. New species are found and named almost yearly.

COLD SHORES: Nearly midway between Norway's northern coast and the North Pole, Svalbard archipelago rises out of the Arctic Ocean. Since hunters and trappers began arriving in the 17th century, this remote destination has been renowned for its wildlife, including walruses, polar bears and whales. Even today polar bears outnumber the archipelago's human population. But Svalbard's charismatic megafauna represents only a thin slice of the islands' total biodiversity. For the richest wildlife, visitors must look down, where the invertebrates live. Although frequently overlooked, these creatures play important roles in the island ecosystem.