Buying Green: 9 Eco-Conscious Accessories
Miserly computer monitors, software that saves, vegan shoes, biker accessories, and more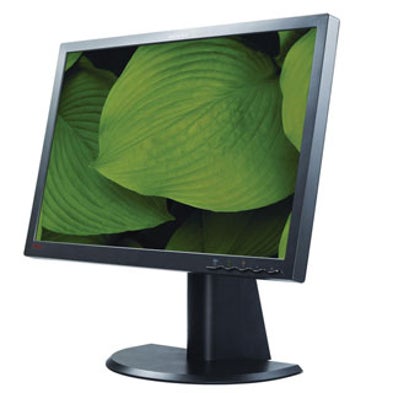 Buying Green: 9 Eco-Conscious Accessories
Wash without Water Car cleaner
www.luckyearth.com Instead of wasting gallons of water and using harmful chemicals to clean your car, consider Lucky Earth's toxics-free solution. Made with coconut extract and silicone, the water-based solution breaks down dirt; just spray it on the vehicle and wipe with a soft cloth. As long as the automobile isn't caked with mud, cleaning requires only a little elbow grease and some rags (which, yes, you'll have to dispose of eventually). Because a typical automated car wash uses up to 45 gallons of water and hand washing uses even more, the 32-ounce bottle—good for seven to 10 washes—saves considerable quantities of water ($16.99).

Signs of the Times Misprint watering can
www.vivaterra.com These colorful containers are made from outdoor sheet-metal signs that were misspelled. To spare the misfits from landfills, a designer at VivaTerra turned them into gardening tools. Even though $48 is pricey, they're an artistic way of making sure absolutely nothing goes to waste.

Stretch Your Bag Portable totes
www.whatsurbag-usa.com You may already have an armful of reusable bags, but the its-laS-tik stretchable tote can scrunch up to fit anywhere and expand to hold quite a few items. These nylon and Lycra sacks are manufactured in a New Orleans factory that was destroyed by Hurricane Katrina and then rebuilt by survivors. The company also gives 5 percent of the profit from their $12 bags to Hope House, a local nonprofit that provides services such as rent, food and shelter assistance. The totes come in different prints and textures.

Biker Accessories Inner-tube fashion
www.totallytubebags.com Got old, spent bicycle tire tubes? Totally Tubular Design can transform them with style. Send your fatigued inflatables to its team in Agoura Hills, Calif., who will cut up and refashion them into wallets ($18), bags ($28) and shoulder bags ($80).

Advertisement

Drink in Global Warming Temperature-sensitive mug
www.uncommongoods.com Start the morning with a cheerful reminder that sea levels are rising. Pour a cup of hot coffee and watch the oceans depicted on the mug spread across the continents as the ice caps melt. How relaxing! Uncommon Goods provides this little reminder to watch your carbon dioxide emissions during the day ($12).

Friendly Feet Vegan shoes
www.charmone.com Being socially conscious doesn't mean you can't be fashionable, too. That's the philosophy of shoe manufacturer Charmoné. Its footwear is made from Italian microfiber that has a structure similar to leather but is made without any animal products. The material is also free of polyvinyl chloride and other common shoe materials that are hard on the environment. The heels, flats and boots are built sweatshop-free in Italy and Brazil. All that eco-style comes at a price: a pair averages $180.

Cut That Out Printer software
www.printgreener.com It's not uncommon when printing Web pages to get a final piece of paper that is blank except for a single line. And most people would also like to save paper and ink by deleting sidebar ads. GreenPrint offers downloadable software ($29) that recognizes and ignores ads and won't print out Web pages with just one line. It also tracks the pages and money you save. You could do most of this manually, of course, but the software saves time.

Got It Covered iPhone shield
www.agent18.com Protect the planet while also protecting your iPhone. Agent 18 has a hard phone cover that is made from postconsumer plastic bottles. For $20, it's a sleek fit. You'll still need to take some care, however, because the slip does not have a screen protector. Blackberry users are out of luck; so far the eco-covers are just for iPhones.

Advertisement

Savings on Display Energy-sparing monitor
www.lenovo.com Lenovo says its ThinkVision L1700p ($240) uses 30 percent less power than regular LCD screens. The display also has 50 percent less mercury content. The graphics capability is pretty standard, so the 17-inch screen may be better suited to people who are more concerned with their carbon footprint than cutting-edge resolution. Just remember: to really save power, shut the box off when you're not using it.