Scientific American's 2013 Gadget Guide: 10 Technologies You Need to See [Slide Show]
We show you some of our favorite gizmos from the past year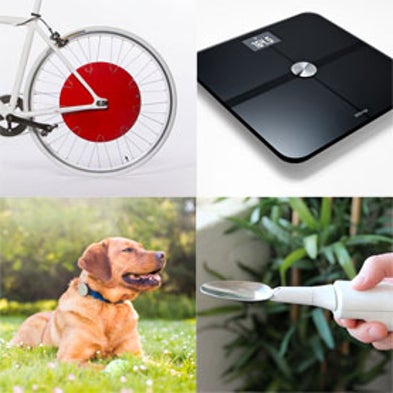 Scientific American's 2013 Gadget Guide: 10 Technologies You Need to See [Slide Show]
3-D Mobile Sensor: Mobile device cameras have improved greatly in recent years, but they still don't see the world in three dimensions. Occipital is looking to change that with Structure, a sensor designed to combine its own black-and-white depth-sensing capabilities with a mobile device's high megapixel color-imaging capabilities...

Canless Air System O2 Hurricane: Nothing blasts the sesame seeds, hair and dust out of your keyboard and other electronics quite like a can of compressed air. Unfortunately, many of these dusters don't use air but rather environmentally harmful liquid chemicals, which can also leave your hand feeling frostbitten...

Advertisement

Slow Control HAPIfork: Eating too fast can lead to indigestion and weight gain. Slow Control's Bluetooth-enabled smart fork helps slow things down by measuring the number of times you place the fork in your mouth per minute, the intervals between these fork servings and how long it takes you to finish your meal...

Advertisement

Superpedestrian Copenhagen Wheel: Wouldn't it be cool to turn your ordinary 10-speed into an electric hybrid capable of cruising at up to 32 kph with a range of up to 48 kilometers? That's the idea behind Superpedestrian's Copenhagen Wheel, conceived at the Massachusetts Institute of Technology's SENSEable City Lab...