Scientific American's 2017 Gadget Guide
Big tech companies—including Apple, Amazon and Nintendo—made headlines this year, but here are some under-the-radar devices worth checking out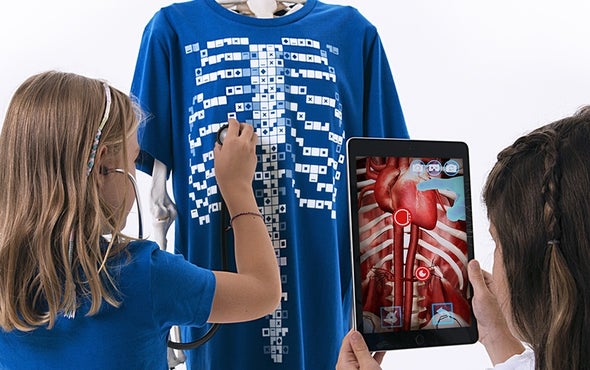 Scientific American's 2017 Gadget Guide
LANTERN/SPEAKER/BOTTLE: If you had been hoping someone would invent a versatile device that could be used alternately (or simultaneously) as a lantern, Bluetooth speaker and water bottle, then 2017 was your year. A few months ago Japan-based Root Co.'s Playful Base graduated from the crowdfunding site Kickstarter and hit the U.S. market. The waterproof LED lantern provides 120 lumens of brightness for up to 10 hours on a single charge. When used in combination with the speaker, a full charge will last six hours. The detachable bottle section holds up to 350 milliliters of drink. Price: approx. $95 (basic unit) Root Co.

CELL PHONE SIGNAL BOOSTER: Cell phone signals can be infuriatingly weak at the most inconvenient times, prompting callers to stall the person on the other end of the line by repeating the familiar, "Can you hear me now?" as they hustle through their home or office in search of someplace with a strong enough signal to hold their conversation. There is no shortage of good cell-signal boosters on the market, but one of note is weBoost's Drive 4G-X RV, launched in April and targeting the fast-growing recreational vehicle (RV) and motor home market. Price: $499.99 Wilson Electronics, LLC

EDUCATIONAL ATTIRE: This one may be in a class of its own. Curiscope's Virtuali-Tee is a T-shirt with what looks to be a pixelated image of a human rib cage. The T-shirt comes to life when viewed through an iOS or Android mobile app, which essentially gives the viewer the illusion of x-ray vision: Onscreen, virtual images simulate the wearer's bones, organs and circulatory system. Price: $29.95 Curiscope Ltd.

Advertisement

COOKING WITH SCIENCE: PolyScience Culinary's Smoking Gun Pro is a pistol-like device that uses a flame and a small fan to produce a steady stream of "cold" smoke infused with the fragrance of wood chips, tea, herbs, spices or other combustibles that can be placed inside it. The smoke is expelled through a long tube and can be used to flavor food and drinks by pointing it at—or into—them. Price: $ 149.95 PolyScience Culinary

PORTABLE EXERCISE: Activbody's Activ5 portable strength-training device offers 100 isometric exercises, each of which can be measured, tracked and analyzed by the mobile coaching app it connects to. The device looks like a slightly misshapen hockey puck encircled by an orange ring. The exercises require a user to press on the puck with hands, elbows, knees, feet—or just about any other body part. The gadget is designed to build muscle strength through resistance, which can be adjusted depending on the user's workout goals. The device's sensors measure the pressure a person applies and can monitor progress over time. Price: $99.95 Activbody, Inc.

PERSONAL MESH NETWORKING: This year several epic natural disasters—including hurricanes Irma, Maria and Harvey—cut off communications in places such as Puerto Rico, the Virgin Islands, and parts of Houston and Florida. For the past few years goTenna has been selling sticklike antennas that enable people to use their iOS or Android phones to send texts and share GPS locations with other goTenna users—even when there is no cell coverage or wi-fi. In July goTenna launched its Mesh version of the product, which extends the technology's range. Price: $329 (four-pack) goTenna, Inc.

DUAL-SCREEN SMARTPHONE: The idea of a smartphone with two screens isn't new. Kyocera introduced one called the Echo in 2011, but it couldn't quite find a market and eventually faded away. ZTE's Axom M smartphone picks up where Kyocera left off, with two 5.2-inch LCD panels that are hinged together so they can function as a single tablet-size screen or folded together to resemble a standard (albeit slightly thicker) handset. The screens can also be configured to run two apps side by side, one on each screen. Reviews have been mixed. Price: $724.99 ZTE

Advertisement

HOME SMART CAMERA: The home smart-camera category is another crowded space, with recent offerings from Lighthouse—a start-up backed by Android co-founder Andy Rubin's Playground Global incubator—as well as Google's Nest Cam IQ and Amazon's Cloud Cam. Less well-known Ezviz in September introduced its Mini Trooper wireless home camera, a compact and weatherproof device for in- or outdoors. Price: $149.99 Ezviz, Inc.