Fishing captain Brett Greco has spent nearly half his life guiding anglers in pursuit of tarpon, bonefish, snook, redfish, permit and sea trout in the rich waters of Florida Bay. "You could go fishing 100 days for 100 different things here," the 40-year-old says. But the bay's fish population plummeted after a huge die-off of seagrass in 2015, taking a bite out of Florida Keys fishing businesses such as Greco's for the better part of two years.
The die-off was a symptom of the declining health of the bay, which lies between the Florida Keys and the mainland. It is part of the famed Everglades—a complex system of saw grass, mangroves and seagrass that is crucial to southern Florida's water supplies, storm protection, fishing and tourism. Historically, fresh water flowed smoothly into the bay from the Everglades' headwaters near present-day Orlando. But development and flood-protection canals have carved up this "river of grass," causing drought conditions in some areas and flooding in others and contributing to repeated seagrass die-offs in the bay. To address this and other environmental concerns, in 2000 Congress and Florida's state government launched the multibillion-dollar, multidecade Comprehensive Everglades Restoration Plan (CERP), which includes dozens of projects to improve water flow. It recently received a $2.5-billion cash infusion in an executive order from Florida's new governor, Ron DeSantis.
But the restoration—which is far from complete and years behind schedule—faces growing threats from climate change: sea-level rise is pushing saltwater farther inland, and rainfall and temperatures are deviating from the historical patterns the initial plan was based on. The same challenge has emerged for other restoration projects around the world, from wetland preservation in Louisiana to river management and flood control in the Netherlands. Experts say it is crucial to closely monitor changing conditions and adapt plans along the way, or hard-won environmental gains could be lost. But the Everglades efforts are struggling to do so because of the complexity and cost involved and a fear that spending time and resources on an ecosystem-wide reassessment would slow progress on critical projects.
"The effects of climate change are vast and varied," says Lynn Scarlett, vice president of policy and government relations at the Nature Conservancy, a nonprofit organization that works on adaptation and restoration efforts worldwide. "But if there's anything uniform one can say, it's that climate change increases the complexity of trying to decide what to do and what will work."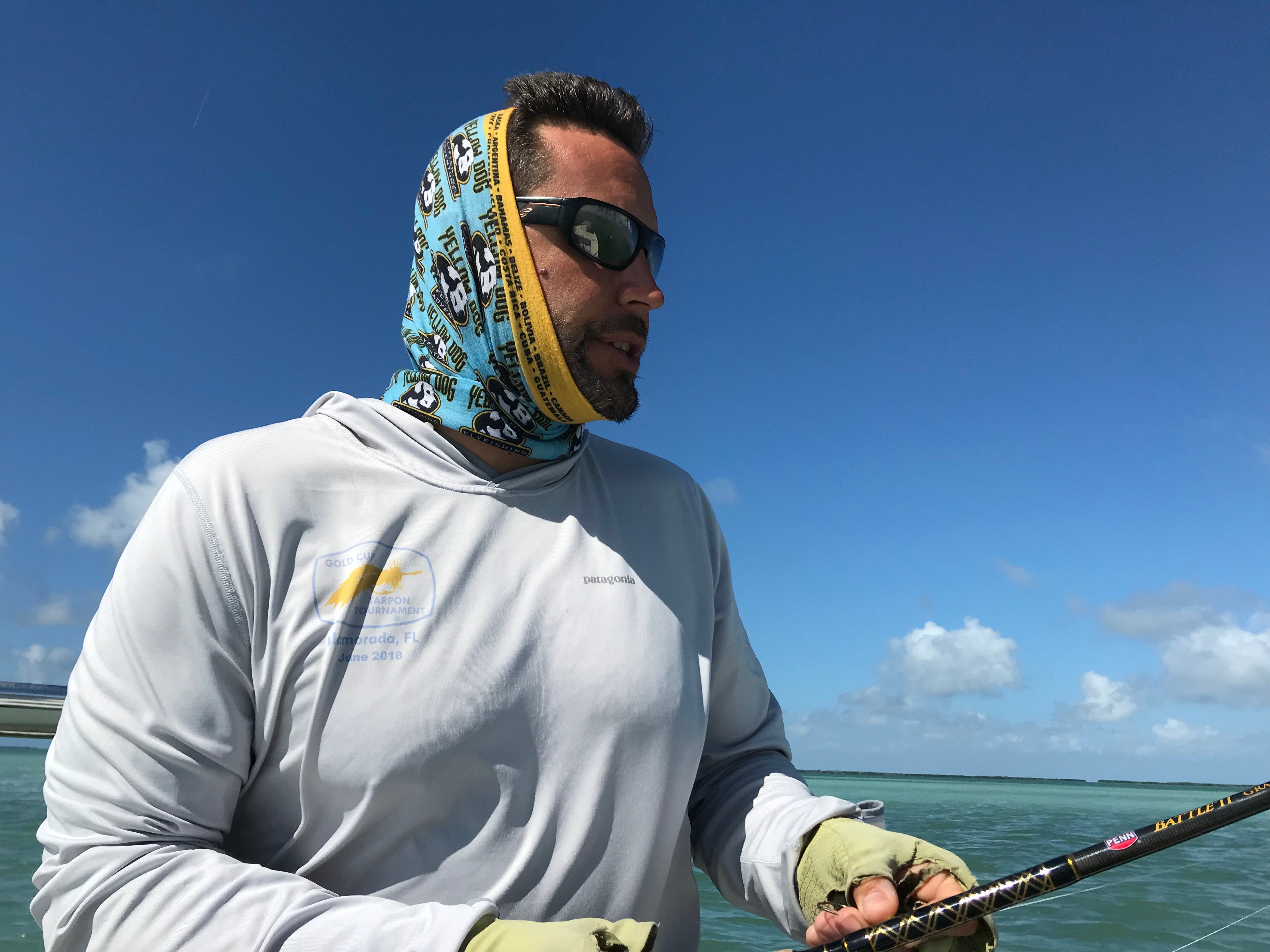 Salinity and Seagrass
Like a previous massive seagrass die-off in Florida Bay in 1987, the one in 2015 was precipitated by a one-two punch of punishing heat and paltry rainfall. The increased evaporation and lack of incoming fresh water raised the bay's salinity and lowered its oxygen levels, suffocating the seagrass and causing bacteria to produce hydrogen sulfide—a rotten-egg-smelling gas that is toxic to the plant. Dead seagrass floated to the bay's surface, blocking light from living seagrass below and perpetuating the die-off. In both 1987 and 2015, this feedback loop of decay ultimately affected more than 60 square miles of seagrass beds. Fish populations simultaneously declined because of the low oxygen levels and a layer of hot water that was hypersalty, which caused it to settle to the bay floor like a warm blanket, smothering sea life. Based on the 1987 die-off, it could take 10 to 20 years for the bay to recover fully from the 2015 event, says Steve Davis, a senior ecologist at the nonprofit The Everglades Foundation.
A key goal of CERP—which is expected to stretch past the 2040s—is restoring a more natural flow of fresh water through the greater Everglades ecosystem to Florida Bay. Scientists and water managers think this restoration will help keep the bay's salinity within normal ranges during hot, dry weather. In particular, a planned $3-billion water-storage reservoir—authorized last year as an emergency response to the coastal algal blooms of 2016—would enable the U.S. Army Corps of Engineers to discharge water southward toward Florida Bay, alleviating high water levels upstream and delivering water where it is needed. "When we have a drought that's focused on the bottom [southern part] of the system, that means water from the north is incredibly valuable," Davis says. Reconnecting the north and south "drought-proofs the system."
Projects like this are critical not only because they preserve what is left of the Everglades but because they increase the ecosystem's future resilience in the face of hotter temperatures, rising seas and other climate change impacts, wrote the National Academies of Sciences, Engineering, and Medicine committee that oversees Everglades restoration in its most recent report last year. But even as climate change makes restoration more urgent, it also makes it more difficult to achieve. For example, rising temperatures could make it easier for droughts to develop during dry periods and exacerbate any droughts that do occur, potentially fueling seagrass die-offs in Florida Bay. Meanwhile more variable rainfall could mean it will be much harder for water managers to ensure enough fresh water flows south to keep the bay hydrated and forestall die-offs—even with a new reservoir.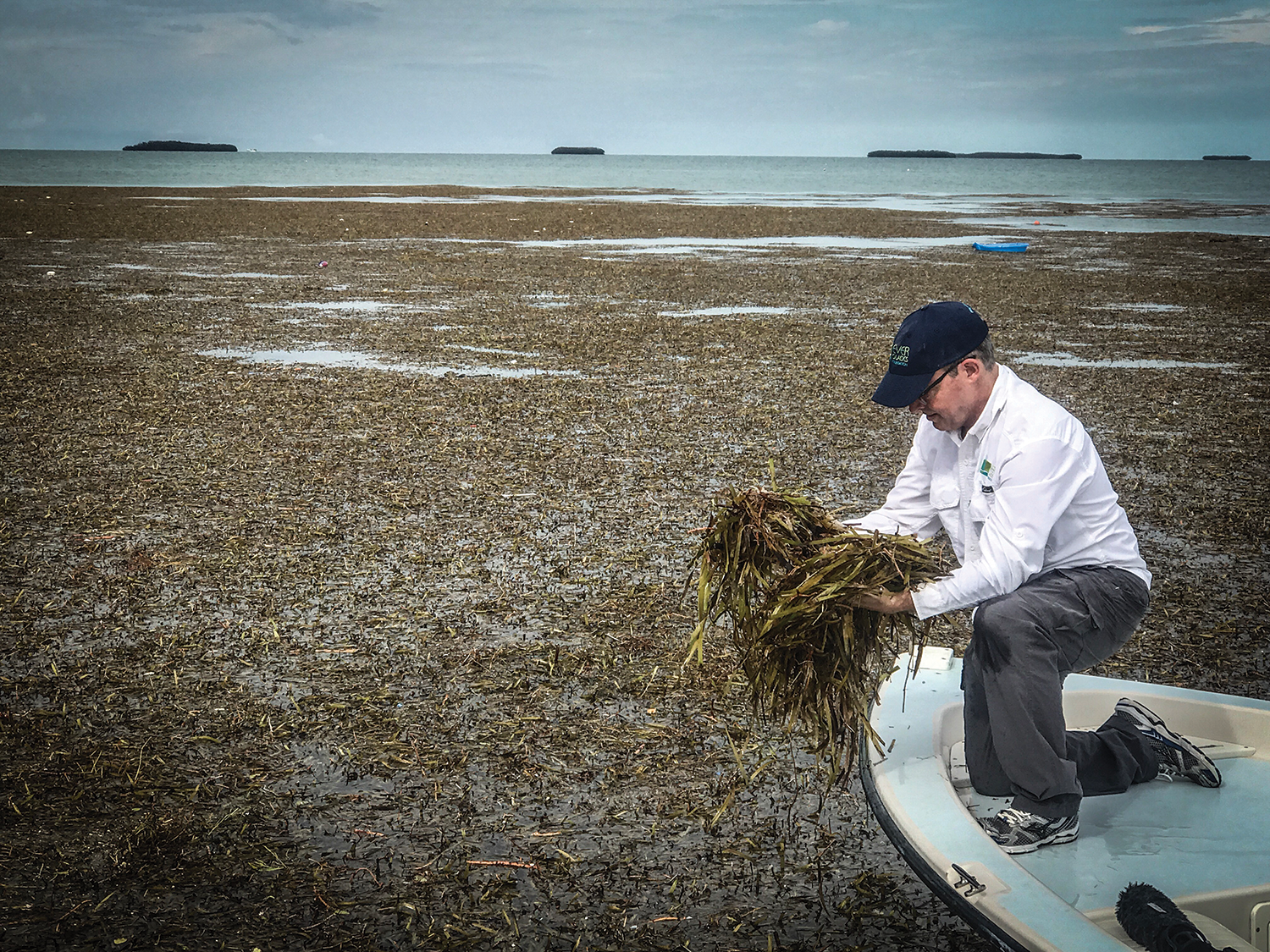 Adapting on the Fly
Given climate change's huge potential impact on restoration efforts that will likely cost more than $20 billion to complete, the National Academies committee wants CERP to use an approach known as "adaptive management"—the strategy of choice for many restoration projects around the world: rather than going full speed ahead on expensive, decades-long restoration efforts, planners monitor the changing climate and continually improving model projections to periodically recalibrate their plans. Such reality checks can ensure "scarce public funds are being invested in a manner that maximizes future restoration benefits," the committee wrote in its 2018 report.
Planners in the Netherlands have been at the forefront of adaptive management as they address growing risks posed by rainfall-driven river flooding. Instead of simply building higher dikes, which would only be able to cope with a set amount of excess water, they might move the dikes back from riverbeds or build temporary water-storage areas. Doing so creates more capacity for extra water in the future, should precipitation trends result in larger future floods. In contrast, Everglades restoration efforts to date do not even meet Florida's current water-storage needs—much less allow for how those needs might change in years to come.
Part of the challenge is that climate models are not particularly accurate in predicting changes to rainfall patterns over small regions, says Akintunde Owosina, bureau chief of hydrology and hydraulics at the South Florida Water Management District, the state partner in Everglades restoration. Because underestimating or overestimating future rainfall may raise project costs, the district relies on historical models, which do not account for the changing climate. Meanwhile sea-level rise projections can be factored into project design, but their use is typically confined to coastal areas where impacts will be felt sooner. For inland projects such as the reservoir, it may be decades before rising seas have an effect, so this factor is not considered in their design.
But even imperfect climate projections can still give planners a useful window into the range of conditions the future might hold, says Denise Reed, a coastal geomorphologist and committee member. "It's not going to be perfect, but the idea is this would be exploratory and would allow you to do what-ifs for how the Everglades ecosystem as a whole—including restoration projects—might respond to different rainfall and sea-level rise scenarios," Reed says. As rainfall models improve, they could, for example, provide better estimates of how much water will flow into the planned reservoir for an even more comprehensive understanding of what influences salinity levels in Florida Bay, allowing planners to be nimbler in their decision-making in response to future changes.
Standing in his boat, looking out over the bay, Greco says the fishing is "good" right now, as fish populations rebound—and he expects it to continue to improve as the Everglades restoration brings more fresh water to the recovering seagrass beds. "If that reservoir comes to fruition," Greco says, "I can only see it helping." But without accounting for the impacts of hotter summers, rising seas and increasing rainfall variation that climate change will bring, the questions remain: How much help? And for how long?