Medicine
Data visualization reveals how much hospitals across the nation charge for some of the most common procedures
EARTH
Can we remove enough CO2 from the atmosphere to slow or even reverse climate change?
Neuroscience
A newly identified circuit connecting the cerebellum to the brain's reward centers in mice could help scientists understand autism and addiction
Special Report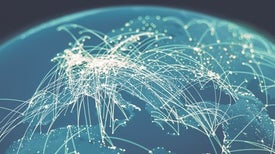 Computing
Berlin conference spotlights world-shaping science
Videos
The first direct air capture and storage plant in the world is powered by geothermal heat in Iceland. Is it enough to reach negative carbon emissions? To learn more, read the story here.