EARTH
Can we remove enough CO2 from the atmosphere to slow or even reverse climate change?
Neuroscience
A newly identified circuit connecting the cerebellum to the brain's reward centers in mice could help scientists understand autism and addiction
Space
Nobel laureate George Smoot claims LIGO has observed amplified signals of black hole mergers from the very distant universe, but LIGO scientists disagree
Special Report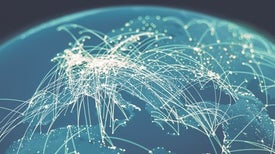 Computing
Berlin conference spotlights world-shaping science
Videos
Scientists at Gingko Bioworks have resurrected the smell of an extinct flower by putting together the pieces of its DNA. To learn more, read the full story here.