Natural Disasters
The event shows that even geologically minor eruptions can endanger people
Physics
Could the mysterious particle be our window into studying dark matter?
Evolution
A change in chewing led to the emergence of the mammalian middle ear
Special Report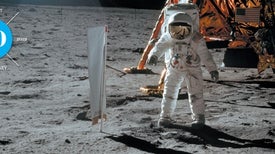 Space
Celebrating the past and future of humans on the moon
Videos
Fire tornadoes are terrifying forces of nature. They're rare, but as wildfires become bigger and more frequent, they may grow more common. Read more about the phenomena, here.