In 2016 the U.S. Food and Drug Administration approved a two-drug combination of Mifeprex (also called RU-486 or mifepristone) and Cytotec (commonly known as misoprostol) to induce abortion without surgery. In 2019 the Centers for Disease Control and Prevention reported that approximately 42 percent of all abortions in the U.S. were medication-based.
To start the process, a person takes mifepristone within seven weeks from their last period. One or two days later, they take misoprostol. If mifepristone isn't available, misoprostol can work alone. Mifepristone blocks progesterone's action on the uterus, making it incapable of supporting a pregnancy. Misoprostol, among other things, starts uterine contractions.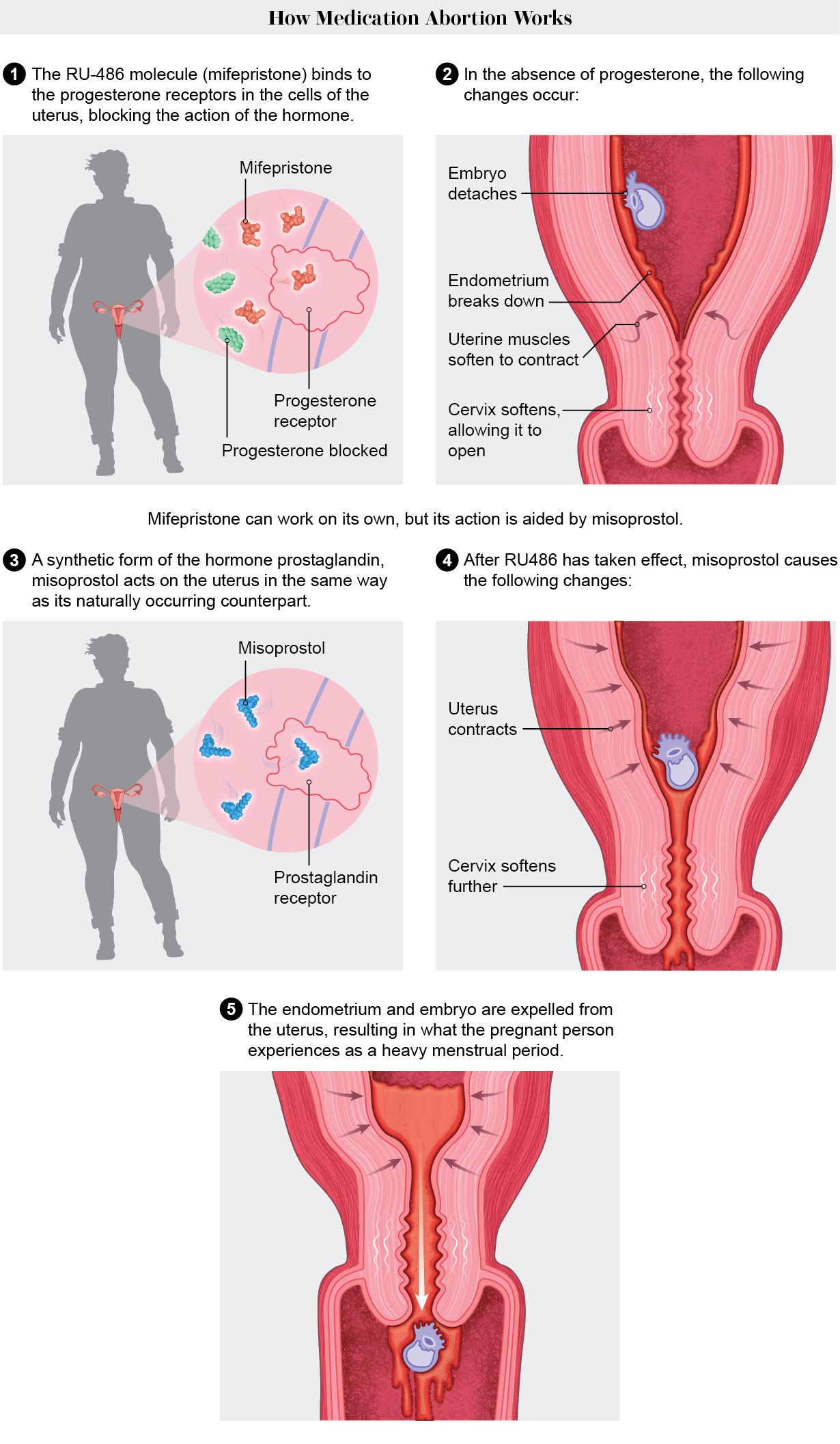 Research has shown medication abortion to be safe and effective: According to a 2015 study from the University of California, Los Angeles, 99.6 percent of more than 30,000 women who were seeking a medication abortion were able to terminate their pregnancies. In a review of clinical trials published in 2013, using mifepristone and misoprostol together, just 0.3 percent of the more than 45,000 women studied had complications that required hospitalization. The treatment did occasionally fail in these trials, if the pregnancy was longer than eight weeks or if the dose, timing, or administrative route of the medications wasn't carried out according to standard protocols. The mortality rate of the medications is less than 0.001 percent.
Despite the safety of this two-drug combination, the FDA places restrictions on who can dispense the drugs and where they can be given; several groups, including the American College of Obstetricians and Gynecologists, would like these restrictions removed to make it easier to prescribe the medications. A study conducted in Scotland during the COVID pandemic has found that prescribing these drugs using telemedicine is generally safe and that the women in the study were able to correctly use the drugs without seeing a doctor in person.
This is an opinion and analysis article, and the views expressed by the author or authors are not necessarily those of Scientific American.