CLIMATEWIRE | The Goldman Environmental Prize will go to six environmental activists this year, recognizing them for their efforts to protect lands and communities from Brazil to Turkey to Texas.
Announced Monday, this year's prize — known as the "Green Nobel" — comes as the threats from climate change and environmental degradation accelerate.
The winners fought to turn the tide at the grassroots level, working to restore wilderness areas, take polluters to court, and protect biodiversity. They are: Tero Mustonen from Finland; Diane Wilson from the United States; Alessandra Korap Munduruku from Brazil; Delima Silalahi from Indonesia; Chilekwa Mumba from Zambia; and Zafer Kizilkaya from Turkey.
E&E News spoke to three of the winners about what drove them to action. The first two interviews were conducted through translators, and all have been edited for length and clarity.
Delima Silalahi, Indonesia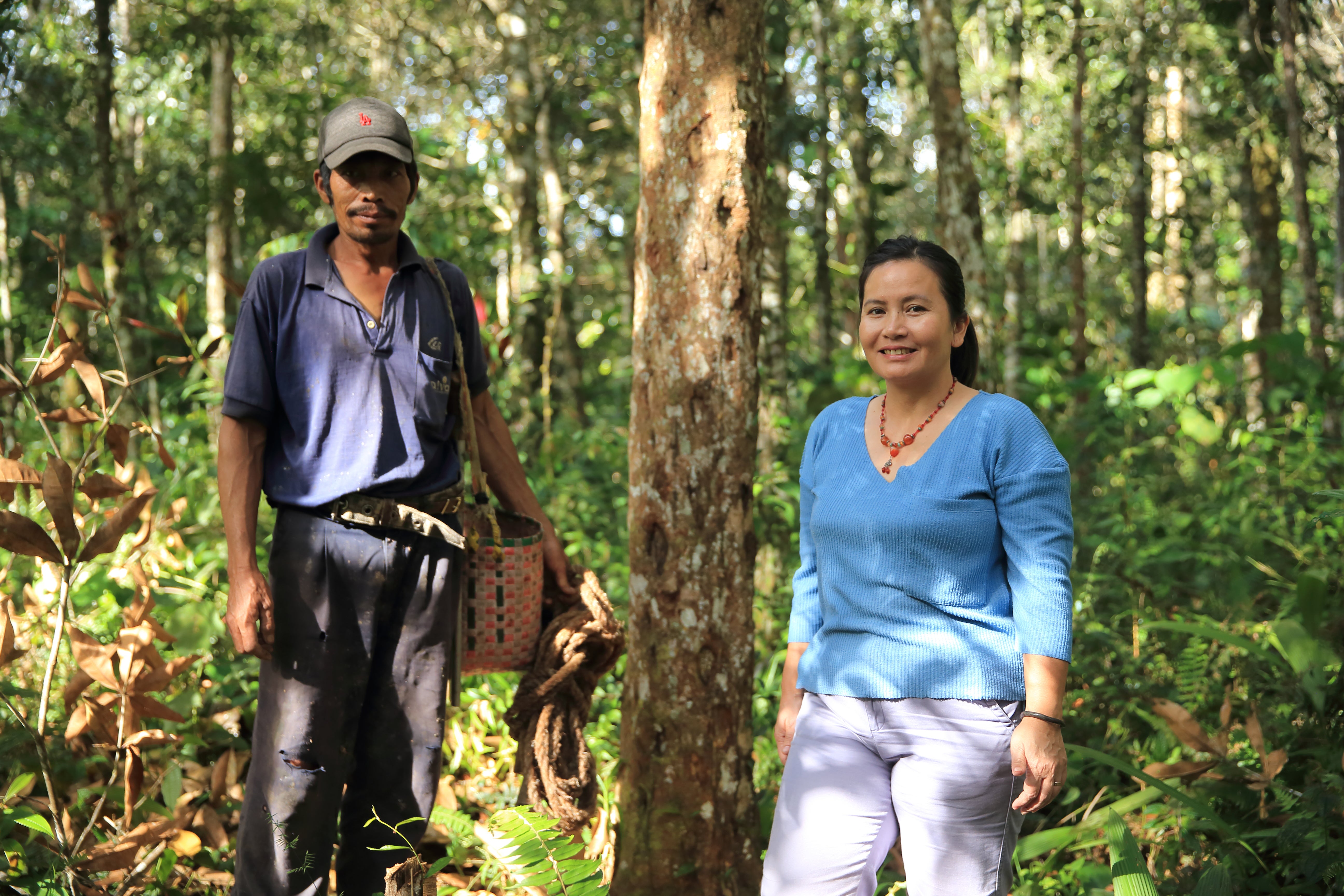 Silalahi, 46, heads a nonprofit focused on forest protection on the island of Sumatra in western Indonesia — home to carbon-storing peatland and critically endangered tigers and rhinos. She led a campaign to reclaim nearly 18,000 acres of customary tropical forest from a pulp and paper company. That land is now under the legal stewardship of six Indigenous communities that are working to restore it.
What inspired you to do this work?
I grew up in a rural area surrounded by the forest. I used to play in the river. It was such as beautiful place. But I have seen the forests being destroyed by the big pulp and paper company and peoples' lives turned upside down. I wanted to bring back the area to the way I remembered it.
Have you seen the situation improve?
We see a lot of contradictions. We appreciate what the government says through their political statements about stopping deforestation. But then it still allows these companies to operate within protected areas — and a lot of policy allows them to do that.
Why is it important that Indigenous rights to the forests be recognized?
Forests are their livelihood. They have this way of protecting their land that has been passed through generations. They know how to preserve and manage the lands. But the presence of the pulp and paper company has replaced this forest with eucalyptus trees [for pulp and paper production]. That creates ecological disasters, like floods and drought, which affects food production. Women have to travel farther to find clean water. That's why we're fighting so hard to keep what is ours.
Why do you think it's important to share your story?
We live on one planet, and this planet is going through a lot of change. We need a lot of support from the international community, and we need to build solidarity and collaboration and partnerships. We also have to stop criminalizing environmental activists because we have experienced a lot of intimidation.
Alessandra Korap Munduruku, Brazil
A member of the Munduruku Indigenous group in northern Brazil, 38-year-old Korap worked to get British mining firm Anglo American PLC to withdraw more than two dozen permits to mine inside Indigenous territory. That move helped protect tens of thousands of acres of Amazon rainforest that are critical for storing planet-warming carbon dioxide and preserving the lives and livelihoods of Brazil's many Indigenous communities. Anglo American says it does not currently hold any exploration permits in primary forest or on Indigenous lands in Brazil, nor does it have plans to do so.
What inspired you to do this work?
I was doing this for years when my house was attacked. So I went back to my village and started talking to the women in the community, and they were the ones who supported me and gave me strength. And I said, "I cannot be afraid anymore. It's just not an option," because the work that I'm doing will not stop.
How much do you worry that threats to the rainforest will grow as the demand for minerals contained within the forest increases?
Sometimes society thinks about development as if that was the only [thing] that's important. Indigenous people don't think that's bad, but development is not only about taking things out of the land. It's about making sure that the water is clean and the forest is standing. What is wonderful for you — that is getting inside of a nice car and thinking, "Oh, it's electric" — remember that same car can be responsible for the destruction of what is a wonder for us — the Amazon.
President Luiz Inácio Lula da Silva has pledged to stop deforestation and has set up a ministry of Indigenous people. What do you think of these efforts?
He will have a lot of work to try and fulfill those promises. The ministry is not there alone — it's representing the 305 Indigenous [groups] in Brazil, people that fought for years to defend their territory. And we will not be silenced. We will still be making our voices heard. We know, for instance, that he promised to demarcate Indigenous lands [meaning officially recognize them]. How can he make sure that he can fulfill that promise if at the same time he is going to China and he starts to negotiate big investments, investments that we are afraid will put those same territories in danger?
Why do you think it's important to share your story?
People need to know that even if their countries are saying they're trying to prevent climate change and protect the environment, they're complicit in the destruction of my territory, of the forests and rivers. They are there constructing railroads, constructing hydro dams or investing in those companies. So they are also responsible for the destruction of the Amazon forests and Indigenous territories, the same territories that are protecting life for everyone.
Chilekwa Mumba, Zambia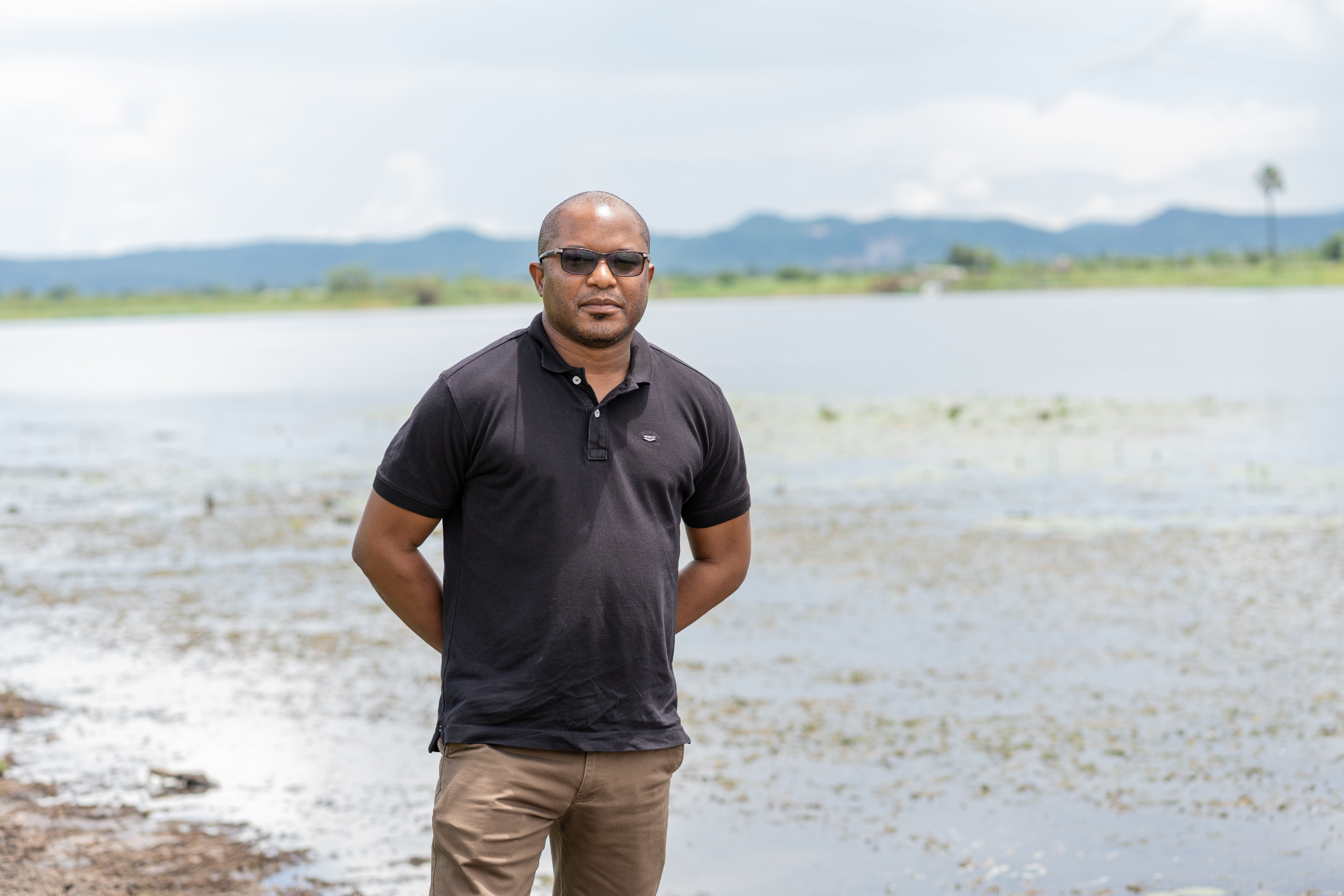 Mumba organized a lawsuit against a U.K.-based mining company for river pollution and other environmental damage in Zambia's Copperbelt Province, where one of the company's major copper-mining subsidiaries operated. The 38-year-old devoted years to convincing residents to continue backing the case as it moved slowly through the British courts. In 2019, the United Kingdom's Supreme Court ruled that the case could be heard in British courts, setting a legal precedent that has since been used against Shell PLC's operations in Nigeria. The company, Vedanta Resources Ltd., agreed to settle the claims without admission of liability in 2021.
What inspired you to do this work?
There were a lot of media reports about the pollution. It was concerning, especially considering that certain action had been taken within Zambian courts without a reasonable conclusion. So I decided to investigate a bit further. I went to a place I used to go when I was young to fish, and then I found there were simply no fish, and that was one of my fondest childhood memories. It hit me quite differently, and I just felt something had to be done.
What do you think of using the legal system to achieve environmental justice?
I think [the law] can have significant influence on that company's operations to make sure they maintain duty of care in the places they operate. I think the law is a beginning point. And the second step is: it has to move hand in hand with people, citizens of these countries, including ours, to be well aware of environmental laws which protect them and the future.
Do you worry that threats to communities will grow as the demand for minerals grows?
Absolutely, yes. That's why we need to give the issue as much attention as it deserves because some of the consequences that come out of irresponsible mining and the extractive industry are quite dire in Africa — even to quantify them is difficult, but you'll be able to see the effect.
Why do you think it's important to share your story?
It sets an example for companies to be held liable when they pollute the environment, that's No. 1. And I think it has made those communities more aware of their rights. I can say that those villages thought it would be a sheer waste of time to take this on. I think everybody now knows that there's recourse when such things occur. And that is one small step in protecting the environment.
Reprinted from E&E News with permission from POLITICO, LLC. Copyright 2023. E&E News provides essential news for energy and environment professionals.