This story was supported by the Pulitzer Center on Crisis Reporting.
Beni, Democratic Republic of the Congo
A crack runs down one window of the armoured vehicle transporting epidemiologist Mamoudou Harouna Djingarey through Beni, a city in the eastern Democratic Republic of the Congo (DRC). An outbreak of the Ebola virus has killed nearly 1,500 people in the region since August, but it is not the only danger that Djingarey and other Ebola responders must confront.
The window cracked on 5 June, when townspeople in Beni hurled rocks at a convoy of vehicles carrying staff from the World Health Organization (WHO), the DRC Ministry of Health and other authorities. One stone hit the head of a traditional leader from the neighbouring Butembo district, who was travelling in the convoy. He was hospitalized for several days but survived.
Such clashes neither deter nor bewilder Djingarey, a programme manager at the WHO. "We just need to ask them why they throw stones," he says. The crowd that attacked the convoy was upset that officials and health workers drove through a checkpoint without stopping to wash their hands in chlorinated water, as local residents have been ordered to do.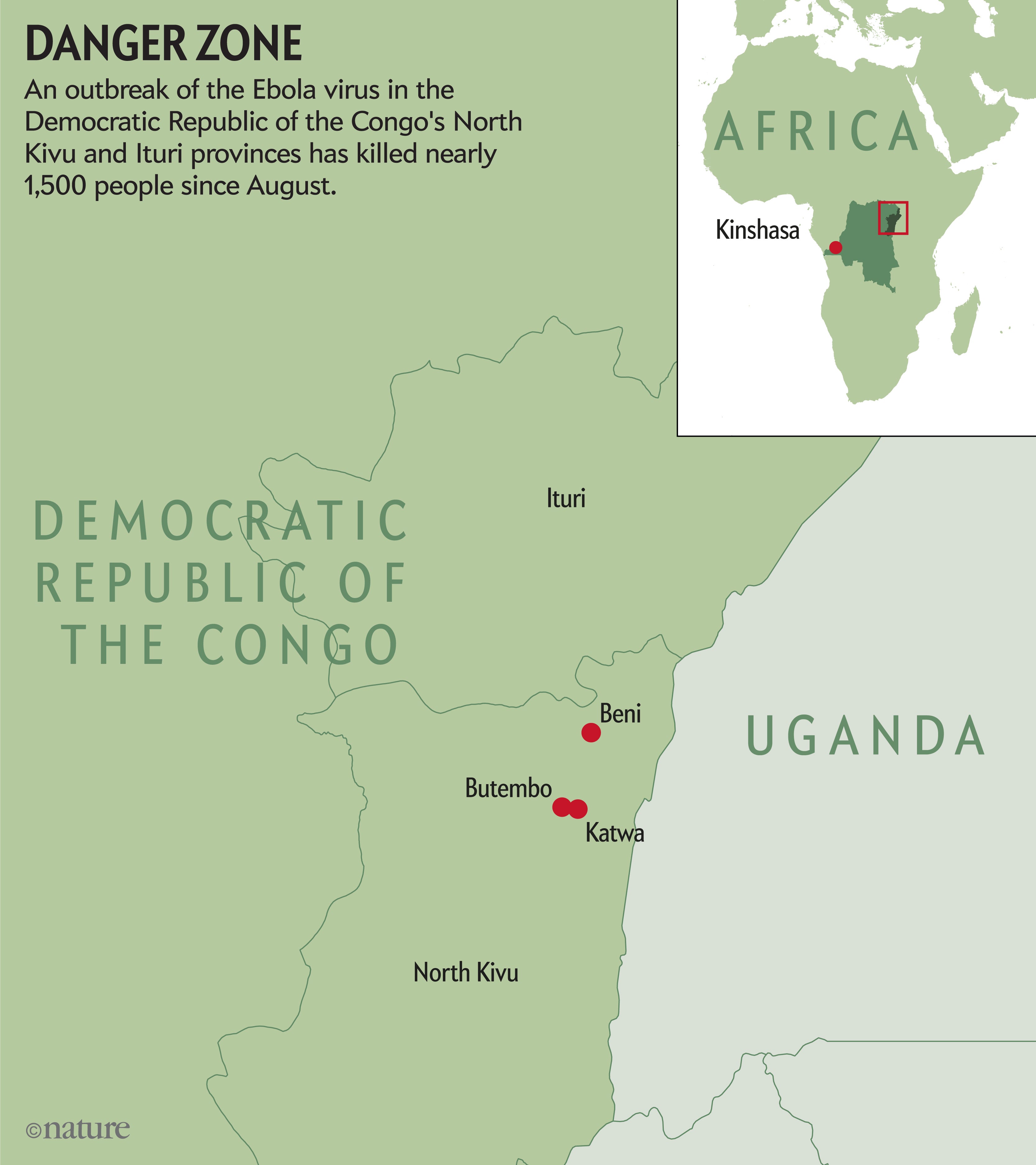 "We must also respect the rules," Djingarey says. After all, he says, Ebola responders need to win the trust of those they are trying to help.
That is a difficult task in the eastern DRC, where more than a dozen armed groups have killed millions of civilians over the past 25 years. The region's residents have also endured decades of mineral exploitation, controversial interventions from the United Nations and foreign governments, and political corruption.
Now, Ebola responders are asking for the trust of communities that had never heard of this strange and terrifying disease before the current outbreak — and many residents are wary. Conflicts unrelated to Ebola are also surging. At least 160 people have been massacred in the eastern DRC during the past few weeks, and 300,000 people have fled violence in Ituri, one of the two provinces where Ebola is spreading.
Vanishingly few humanitarian and health organizations will send health workers to battle Ebola under such conditions, but the WHO remains.
Dangerous work
Marie-Roseline Darnycka Bélizaire, a Haitian epidemiologist, is helping to coordinate the WHO's Ebola response in Katwa, a town in the DRC's North Kivu province. "It is very intense, but I am totally devoted to serving the people," she says.
When Bélizaire's team chases the virus into a new town, she tries to meet with different groups in the community to explain what the health workers are doing, and why. "If you go to New York, you would talk with the gangsters, the vendors, all the different types of people," says Bélizaire. "So I talk with them and explain Ebola and why they need to take care."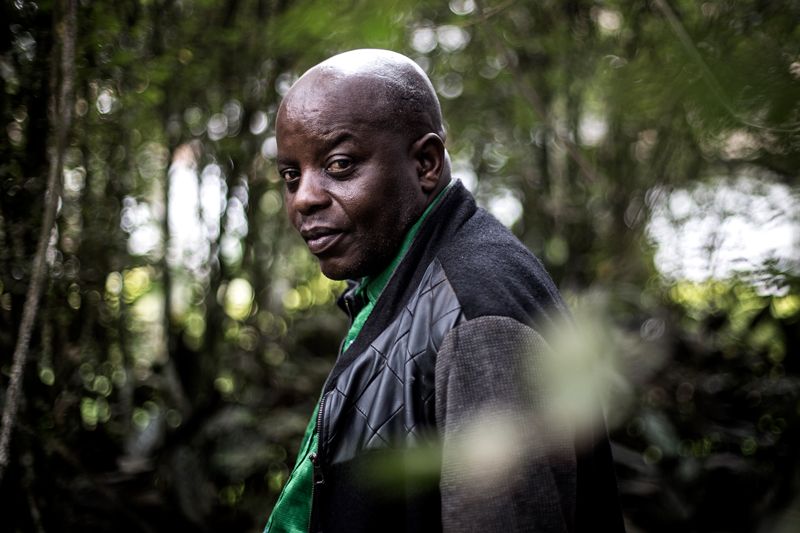 She is all too aware of the dangers that such work can bring. In mid-April, Bélizaire visited another epidemiologist, Richard Mouzoko, at a hospital in Butembo, to discuss a patient. The next day, assailants stormed the ward and shot and killed Mouzoko.
Bélizaire eventually returned to the hospital, where walls are pocked with bullet marks from the attack that killed Mouzoko. "Even if you are down, you cannot be down because when you are a leader, you need to be strong," she says. "If I am not strong, they will say this job is not for women."
On a warm June day, Bélizaire is sitting in the shade with Marie-Claire Kolié, a Guinean doctor and veteran of the largest Ebola epidemic on record, which struck West Africa from 2014 to 2016. Kolié has had her own brush with violence during this outbreak. She was on her way to work at an Ebola treatment centre in February when armed assailants shot at the facility and set it on fire.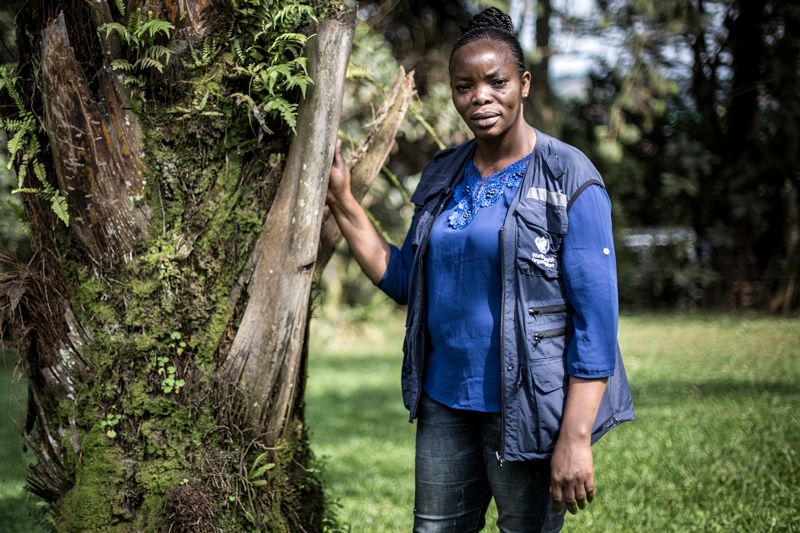 Kolié still treats people at the centre, whose entrance is now fortified by a barricade and snipers — and she rejects the notion that doing so is brave. "It's nothing special," she says. "Everyone here knows it is dangerous, but we're committed."
This article is reproduced with permission and was first published on June 21, 2019.