Biology's Lessons for Business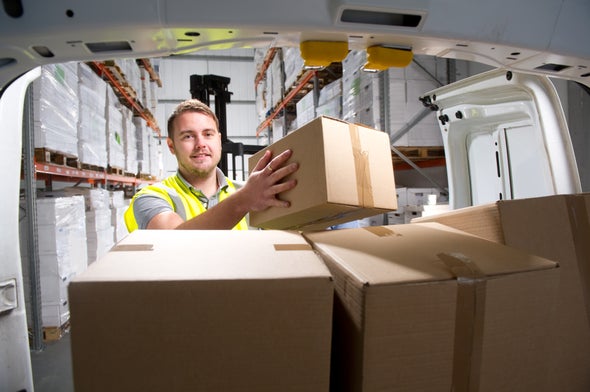 Martin K. Reeves and Simon Levin talk about their Scientific American essay "Building a Resilient Business Inspired by Biology."
Can biology teach us anything about how to survive in the business world? On March 17 an essay appeared on the Scientific American Web site making the case that "Biological systems offer valuable lessons on how to manage under extreme uncertainty." And these are some uncertain times alright. The authors, Martin K. Reeves and Simon Levin. talk about their article "Building a Resilient Business Inspired by Biology."
Steve Mirsky: Welcome to Scientific American's Science Talk posted on March 21, 2017. I'm Steve Mirsky. Can biology teach us anything about how to survive in the business world? On March 17th an essay appeared on the Scientific American website making the case that "biological systems offer valuable lessons on how to manage under extreme uncertainty." And these are some uncertain times all right. The authors of the article "Building a Resilient Business Inspired by Biology" are Martin K Reeves and Simon Levin. I spoke to them by phone. Martin can you tell us a little about who you are and what your day job is?
Martin Reeves: So I'm Martin Reeves. I'm a senior partner with the Boston Consulting Group. I run something called the BCG Henderson Institute which is our think tank to new approaches to strategy and management borrowing and developing ideas from beyond business and in this case the sciences.
Mirsky: And Simon?
Simon Levin: I'm the professor at Princeton University in the Ecology of Evolution in Biology. My PhD is in mathematics and I've been interested for more than a half a century in applying that mathematics to solving problems of the world. I began applying it to problems in biology and still do that in the ecology and evolutionary biology.
And I hooked up with Martin five or six years ago and we meet about once a month to talk about issues of common interest and what we can learn from each other. And hopefully he's learned a bit from the perspectives I bring. But I've certainly learned a great deal from thinking about what goes on in the business world and what I can learn from that that helps me in the other work that I do.
Mirsky: You have a very interesting piece that came out Friday on the Scientific American website that's coauthored by both of you. And the first thing you talk about is how the standard operating model for global enterprise is under threat right now. And let's talk about that a little bit so that we can set up what your prescription is.
Reeves: Yeah. So what we mean by the standard operating model being under threat is that globalization which essentially is global economic integration has had an enormous effect on value generation, wealth generation over the past couple of decades and essentially, it's an economic arbitrage. It's the ability to produce things at the point of lowest cost and then connect them with markets using reliable logistics and IT. And that has reached a very high degree of sophistication and has resulted in a lot of manufacturing capacity located in east Asia.
And there are really two things to say about the state of play there. One of them is that the nature of globalization is changing and one of the forces that's changing that is the equalization of labor costs. So producing the ______ used to be a very advantaged thing to do which you factor in inflated labor costs and logistical costs. Then actually it's unfortunately no longer the case.
And then you've got a couple of other sort of forces which are reshaping the game. One of them is a backlash against economic inequality that has been created within nations as a result trade. Another one is how technology is transforming the productivity of production so that we need less labor for every dollar invested in production. Another one has been the rise of data services.
So the game is changing and the unfortunate thing is that we're sort of at an inflection point in that change process where uncertainty is very, very high. It's difficult to say how fast and how far some of these changes will go. And that's why the standard operating model is under threat and that's why Simon and I got interested in the idea of could we learn some lessons from biology as to how to cope with that situation.
Mirsky: And you talk about six lessons that biology offers. And people can read the article but I thought it might be interesting to just go through them relatively quickly and talk about what these biological lessons are and how they could be applied in the business world.
Levin: Several of these principles are ones that we've been investigating for a while. And let me talk about the first few and then Martin can talk about some of the others. But when designing systems or when systems have evolved in order to be robust to be able to continue functioning in the face of a fluctuating environment, there are a number of features we find that are absolutely essential. The first three I wanted to talk about are the degree of redundancy in the system, the degree of heterogeneity and the degree of modularity.
In the design of any system, one has to have some fallback in case one gets failure. Systems are designed or have evolved or have self-organized to have a level of redundancy in the system. As an example, we lost the American chestnut from many of the forests in the northeast of the US but the forest kept functioning because chestnut, oak and other species came in and picked up the slack of filling some of the same roles that the American chestnut had filled. In the same way if you design an airplane or a company, you want to have some redundancy in the features so that when you get failure of an element the whole thing doesn't go down.
Mirsky: Redundancy also gives you the opportunity for innovation like when you get a gene duplication and the new copy of the gene has the opportunity to go off in another functional direction while the original copy of the gene continues to fulfill its perhaps basic function that's necessary to carry on life.
Levin: That's true. But that's also where heterogeneity and diversity comes in. That's how evolution works. That's how the influenza virus has managed to persist for example for such a long period of time. It's constantly innovating. It's constantly mutating, producing new variants that can take the place of the old ones as selection and particularly development of the immune response makes the original strains no longer functional. So we argued also for the importance of heterogeneity and the ability to innovate and the importance of maintaining that kind of variation within companies. Martin can give you multiple examples of companies that have failed to innovate and therefore have declined or disappeared.
The third feature that I wanted to emphasize is the degree of modularity in the system, compartmentalization. When we look for example at the spread of an infectious disease, it doesn't sweep entirely through a population immediately. It sweeps through particular risk groups and then it is limited and it spread to other risk groups. Those may be geographic risk groups or it may be behavior. But in any case, the spread of an infectious disease is limited in the same way that one would build a firebreak in order to limit the spread of a forest fire.
Well, evolution has if you will learned about this. And modularity is something by which I mean the separation of the system into different components that interact strongly with themselves but much more weakly with other components. Evolution has selected for these and this not only protects them against collapse but facilitates the ability to rapidly innovate these modules to create building blocks for future innovation. So those three features are the first ones I want to emphasize. They're the first three on the list in the paper.
Moving on to the other three, the diversity in the system, the heterogeneity gives it the ability to adapt to change. And one of the points we've been emphasizing is the importance for companies and for societies if you will to be innovative and adaptive not to respond to ______ too rigidly. And that ability to keep learning and adapting is essential for the survival over longer periods of times of the organization. Martin why don't you talk about prudence and embeddedness?
Reeves: Yeah. So the other two principles we dealt with was prudence, which is sort of just in case principle. So for instance, in the case of the immune system being able to adapt to the smallest of threats and to remember every previous threat. Not necessarily a very efficient setup but a prudent setup against the possibility of future attacks. And the other one is embeddedness and what we mean by that is biological systems and business systems and many systems are not a single complex system. they're actually systems imbedded within systems.
So for example, the employees are embedded in teams are embedded in a company are in embedded in a multicompany ecosystem, are embedded in an economy are embedded in society. And part of that embeddedness is that to have a stable resilient system there needs to be a reciprocity and embeddedness in the larger systems to sustain the systems at other levels.
Now the interesting thing about these principles is that they're sort of counter to the common sense of many managers perhaps because we could state these words in different terms. We could redundancy is inefficiency. Heterogeneity is lack of standardization. Modularity is silos or compartmentalization. Adaptivity is a failure to completely optimize. Prudence is inefficient and embeddedness is getting confused about whose benefit the system is designed for.
But the point is under situations of high uncertainty and high change, we need to think about not just how good is the gain from the selfish perspective, for a more typical business perspective. We need to think about how long will the game last. And therefore, we need to actually think in terms of exploration as well as exploitation, mutualism in addition to benefit extraction. So I think these principles are fairly powerfully applicable right now to the evolution of global trading arrangements. And that's essentially what we talked about in the article.
Mirsky: That's a really interesting point that they could all be looked at in a negative way if you're coming from a different perspective. But speaking of a different perspective, one of the things I kept thinking about as I read the article was that evolution doesn't care if the individual survives. It only cares about – well, it doesn't care about anything. But it works so that the system itself may form a new kind of equilibrium out there with whatever resources are then available. But individuals may perish in the course of this process. So this prescription seems to apply to the business world but an individual company applying some of these things may optimize its chances of survival. But it doesn't guarantee anything.
Levin: So let me present an alternative point of view on that which is as you point out first of all, evolution of course doesn't care. The point has been made by the late evolutionary biologist Lawrence ______ that evolution if it's a game at all is an existentialist game where the only payoff is being allowed to continue playing the game. And evolution in a sense just happens. It's a process. And in general, indeed it is the individual and the individual genome where selection is the strongest. And the organization as a whole at which the individual is part may suffer as a result of it.
That's indeed what we're seeing in our society in which global environmental problems for example and other global problems are the unfortunate consequence of the fact that selection and decision-making are happening most strongly at much lower levels of organization. So it is indeed the individual that's selected for much more strongly than the group.
And when thinking how does this apply to a company, well, what that means is that the hierarchical nature of the embeddedness that Martin talked about means that from the viewpoint of the company, one has to give a lot of potential for inventive and innovation to the individuals. One has to also recognize that the self-organization of this is not necessarily going to guarantee what's good for the company. And similarly, what's good for the company is not necessarily going to be good for the industry or for society as a whole.
So that conflict between levels as you point out is a crucial distinction. But I think it actually works in the opposite way to what you suggested at first. The forces tend to favor things at smaller scales. And that in part is what's leading to shorter lifespans of companies. As we pointed out in another article they're not living as long, companies are not. And that's because the people who are in charge are making decisions which heavily discount the long-term future.
Reeves: So a couple of additional comments on that. So I think my comments on yours would be that we're talking at both levels I think. I mean at the level of the potential for global economic integration to have further value to human welfare. I think we're saying that there's a sort of a bottleneck in the system, the need for the arrangements for economic integration to reinvent themselves. And so, we're talking about how these principles apply to that.
And then at the level of individual companies we do have unlike in evolution we do have intentionality. CEOs and _______ certainly care about the survival of a particular company. Even if you go in aggregate the company turnover is a good thing. And the company of course is a population of ideas and businesses and people. So how we manage that diversity and that heterogeneity is absolutely relevant to the survival of each unit too.
Mirsky: How do you convince the leaders of organizations to embed redundancy in their systems when as you point out it may be inefficient and may not appear to be helping the bottom line in any near future sense.
Reeves: Well, I think a couple of years ago that might have been a tough question. In fact, it was a tough question. When things are going well and they're relatively stable I think the optimization of the existing model is sort of the obvious thing to do. I think now it's probably there's more openness to the ideas we talk about in this article simply because of the tremendous levels of uncertainty. Whether we apply a border adjustment tax in the U.S. or not is uncertain. If we do we know that it could wipe out the profits of companies that depend on imports like retailers for example to a very high degree. If we do that we don't know what the reactions of trading partners will be.
So I think actually most manager committees and boards now really see this incredibly high degree of uncertainty in front of their eyes and are taking action. So you could look at for instance Lloyd, the insurance syndicate that's been doing business for about 350 years I think in London recently decided to open a second center in continental Europe presumably as a hedge against an unfavorable outcome to Brexit. And of course, we simply don't know what the outcome of the negotiations of Brexit will be. So I'd say there's much more openness to these ideas right now.
Mirsky: What does a layperson get from reading this article, somebody who is not in the business world at all, maybe not even professional scientist but just somebody who is interested in science?
Levin: One of the things I think they can learn is the lessons that we've taken from biology for business are lessons that apply to many other aspects of our lives as well. And I've been in discussions and thinking about how these ideas apply to the regulation of financial systems, to protecting our societies against various forms of terrorism to the way that foundations and indeed universities ought to run all of the same principles apply.
And basically, if you don't keep innovating and keep trying new things eventually somebody is going to catch up to you in the words of the late Satchel Paige. And so, I think that although we've taken the lessons directly to what it means for business, we need to think about these in many other aspects of our lives. Indeed, in the way individuals operate their own lives. If you don't keep learning and trying new things, you're going to go stagnant.
Reeves: I think just to complement what Simon said, an idea that we're pursuing is what we're calling biological thinking which is the idea that in problem solving generally, not just in business perhaps if we'd been brought up in relatively stable, predictable times relatively speaking we might be sort of hooked on an optimization paradigm what Simon and I call mechanical thinking whereby we think of cause and effect, we think about the ability to predict things, the ability to control things. I think these six principles also essentially get at the essence of how can you interact with events and systems if you don't have full predictability and control which would argue is in business life as well as in personal life.
Mirsky: The exact quote by hall of fame pitcher Satchel Paige is "Don't look back. Something might be gaining on you." That's it for this episode. Get your science news at our website www.scientificamerican.com. And we're also now bundling our daily 60 second science podcasts into weekly editions posted on YouTube where you can enjoy them by subscribing to the Scientific American channel. And follow us on Twitter where you'll get a tweet whenever a new item hits the website. Our Twitter name is @SciAm. For Scientific American Science Talk I'm Steve Mirsky. Thanks for clicking on us.
[End of Audio]