Join Blue Planet II Live-Tweet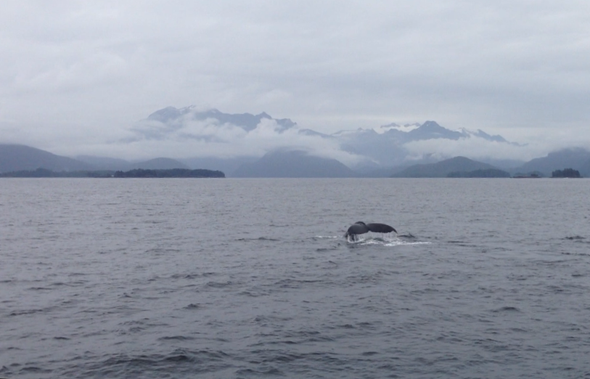 Starting December 16, ocean scientists will live-tweet the BBC documentary series Blue Planet II, available via Netflix.
Blue Planet II is a critically acclaimed 2017 BBC documentary series about the world's oceans, hosted by the great David Attenborough. And it's now available on Netflix. Which presents a unique opportunity. Shark researcher David Shiffman, a postdoctoral fellow at Simon Fraser University in Vancouver, explains:
"This Sunday, Monday and Tuesday join us for a synchronized viewing where everyone no matter where you are presses play on Netflix at the same time and follow along on Twitter with #blueplanetchat as a team of ocean science and conservation experts watch the show, some of us, like me, for the first time, and provide our own running commentary. We're also happy to answer any questions that anyone has about ocean science and conservation issues as the series progresses."
The live tweeting commences with the first episode of Blue Planet II at 6pm Eastern time on Sunday, December 16th. Followed by episodes two and three. Four and five start at 8 P.M. Eastern on Monday. Six and seven begin at 8 P.M. Eastern on Tuesday. For the full schedule go to #blueplanetchat.
—Steve Mirsky
[The above text is a transcript of this podcast.]