Oldest Chinese Beer Brewery Found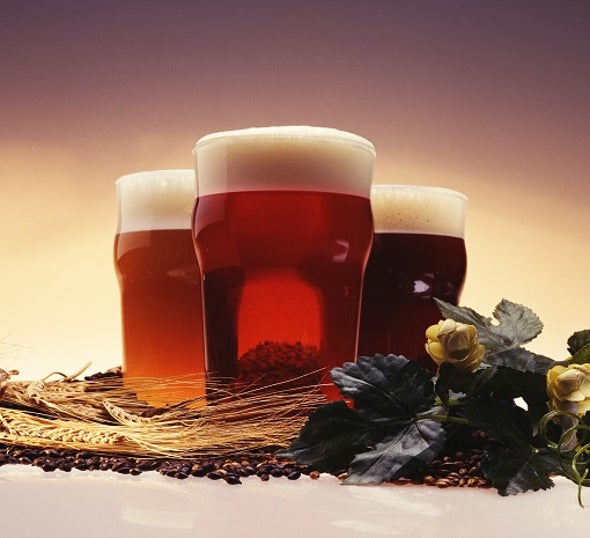 Remnants of a beer-making operation some 5,000 years old have been found in northern China.
Beer. It's hugely popular today, but that's nothing new: people have been drinking beer for thousands of years, all around the world. And now a brewing site some 5,000 years old has been found in China—the oldest ever found there by a millennium. The remains offer clues not only to ancient tastes, but to ancient agricultural practices as well.
We had information about ancient Chinese beer brewing from inscriptions on what are known as oracle bones—pieces of bone or shell used to try to tell the future. But researchers at a late Neolithic site in northern China have much more successfully revealed the past. They came upon two pits in the excavation that seemed like they were used for brewing. The scientists thought the shape of the pots would lend themselves to the three stages of making beer: first brewing, then filtering, and finally storage.
So they analyzed the yellowish residue on the inside of the pots. They found remnants of starch grains—millet, barley, and another grain called Job's tears. They also found the remains of tubers such as yams.
And the grains had damage associated with brewing. Some had pits and channels on the surface, which would come from the sprouting process during malting. Many had swollen and merged with other grains, which would happen during mashing when grains are heated in water. The team found other chemical signatures that point to beer as well.
The research is in the Proceedings of the National Academy of Sciences. [Jiajing Wang et al., Revealing a 5000-year-old beer recipe in China]
The scientists say that the find demonstrates that by 5,000 years ago the Chinese had developed a complicated recipe and process for fermenting beer. The find also represents the earliest barley ever found in China. And the researchers believe that barley was first introduced to the region to make alcoholic beverages rather than for food. And that the particular beer they found evidence for might have played a role in the feasts of the emerging complex society in the region—one also known as "the cradle of Chinese civilization."
Cheers!
—Cynthia Graber
[The above text is a transcript of this podcast.]