Prez (of AMA) Issues Call to Arms-Science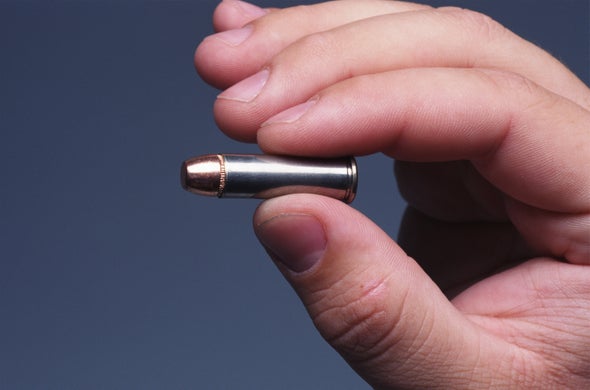 At the AMA annual meeting the organization's president petitioned for an evidence-based, science-driven analysis of gun violence and solutions.
"On average, gun violence claims the lives of nearly 100 people a day in the United States. People are dying of gun violence in our homes, in our churches, in our schools, on our street corners and at public gatherings."
David O. Barbe, president of the American Medical Association. He spoke June 9th at the AMA annual meeting in Chicago.
"We've recommended common-sense gun safety protections. Waiting periods and background checks for those seeking to purchase a gun. And increased funding for mental health services.
"We've called upon the Centers for Disease Control and Prevention to conduct epidemiological research on gun violence—it is perhaps the only leading cause of death where such research is not being conducted…
"To those who feel we should not address this as an organization because it is too controversial, I would ask: Did we shy away from fighting discrimination against AIDS patients in the early days of that epidemic, even though much of society stigmatized those with HIV? No, we let science lead us. Did we mute our opposition to smoking because Big Tobacco defended it? No, we let science lead us. And even now, have we backed away from our support on universal vaccinations or the gains made through the Affordable Care Act because they're controversial? No, we've let science lead us.
"So similarly, I would submit to you that the AMA must not back down from addressing gun violence. <applause>
"On the contrary, we must address it head on, scientifically, in an evidence-based, principled fashion, and with the health and safety of our communities, our fellow Americans, and our children as our chief concern.
"While we will not all agree on every proposal introduced on gun violence, we can all agree that this issue must be addressed. And that the only way—the only responsible way—forward is for women and men of good faith to continue to search for and advocate for science-based solutions."
—Steve Mirsky
[The above text is a transcript of this podcast.]