Worldwide Effort Says Together Science Can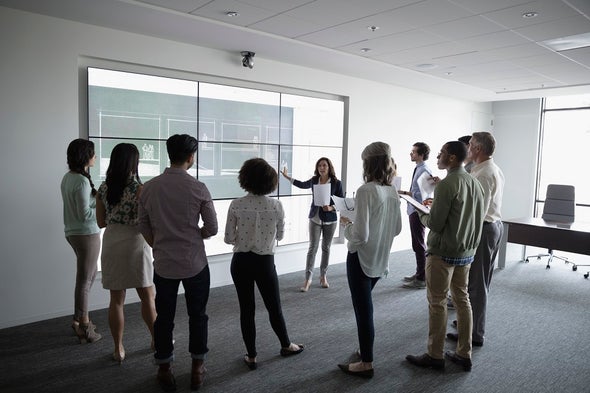 Jeremy Farrar, director of the Wellcome Trust, talked about worldwide scientific collaboration today at the World Economic Forum.
"Collaboration in science across the world is the key to a better world in the future. Doesn't matter whether it's drug resistance or climate change or social inequalities. All of these, I believe, can be broached by science."
Jeremy Farrar, director of the Wellcome Trust, one of the world's biggest non-governmental funders of scientific research, earlier today, January 23rd. He spoke to Scientific American Editor in Chief Mariette DiChristina at the World Economic Forum in Davos, after they both took part in the Global Science Outlook discussion at the Forum.
"And nobody—not myself, not our organization, Wellcome, no organization—is going to solve this on their own. And so we've launched a campaign called Together Science Can, which brings together people from absolutely around the world to stand up for those things that we care about. That people can work together across borders, they can be friends, they can share their information, and they can eventually make the world a better place."
You can see video of the entire discussion that took place at Davos earlier today. Just google World Economic Forum at Davos, Global Science Outlook.
—Steve Mirsky
[The above text is a transcript of this podcast.]