Special Report
10 Years after North America's Largest Blackout
On August 14, 2003, nearly 50 million people in the U.S. and Canada lost electricity. Ten years later, are we any better prepared?
Sustainability
The nation's electrical system has undergone some revamping--maybe still not enough--since tens of millions in the Northeast experienced a prolonged outage 10 years ago
August 13, 2013 — David Biello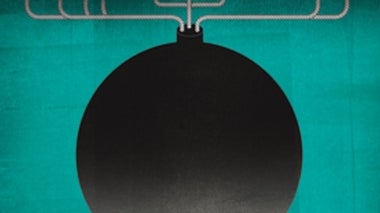 Tech
Achieving greater efficiency and control requires hooking almost every aspect of the electricity grid up to the Internet, making it more vulnerable to cyber attacks
October 1, 2010 — Melissa Hathaway
Sustainability
Updating the aging electricity grid may save money, energy and greenhouse gas emissions
The commissioner of the federal agency responsible for electricity supply in the U.S. explains the ongoing transformation of the energy sector
A nut-and-bolts, transformer-and-cable view of the power grid as it gets smarter
The grid's flow of data is supposed to improve energy delivery but must be protected from hackers' prying eyes
Whether we want it or not, the "smart grid" is on its way. In this animated guide we show you the essential features.
Simply using instead of losing energy, the U.S.--and the world--could power its way out of crisis. David Biello reports
New analyses show that equipping consumers with real-time information about electricity prices could crash the grid. David Biello reports