Special Report
2016 Breakthrough Prize Winners
Six $3-million prizes awarded to advances in neutrino particle physics, topology, optogenetics and more
The Sciences
Teams behind advances in neutrino particle physics, topology, optogenetics and other fields took home science's richest prize
November 8, 2015 — THE EDITORS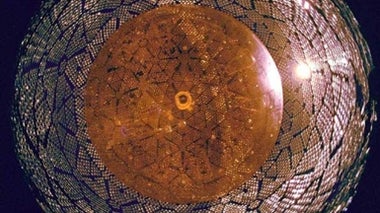 The Sciences
In October two discoverers of neutrino oscillations won the Nobel Prize. Now their full teams and those of several other experiments on the strange particles share a $3-million award
November 8, 2015 — Clara Moskowitz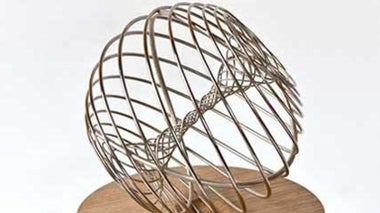 The Sciences
The Breakthrough Prize is the richest award in science, conferring $3 million on each winner or winning team. In a series of symposia, current and previous winners discuss the science that earned them their honors...
November 9, 2015 — Eliene Augenbraun
The second annual Breakthrough Prize in Mathematics goes to topologist Ian Agol of the University of California, Berkeley
A revolutionary technique that switches brain circuits on and off has taken neuroscience by storm and is now undergoing a new round of innovation
Takaaki Kajita and Arthur B. McDonald share the 2015 award for the discovery that neutrino particles can change "flavor"—and, unexpectedly, have mass
A giant detector in the heart of Mount Ikenoyama in Japan has demonstrated that neutrinos metamorphose in flight, strongly suggesting that these ghostly particles have mass
The Sudbury Neutrino Observatory has solved a 30-year-old mystery by showing that neutrinos from the sun change species en route to the earth
For Halloween, I wrote about a very scary topic: higher homotopy groups. Homotopy is an idea in topology, the field of math concerned with properties of shapes that stay the same no matter how you squish or stretch them, as long as you don't tear them or glue things together...
With a technique called optogenetics, researchers can probe how the nervous system works in unprecedented detail. Their findings could lead to better treatments for psychiatric problems
By engineering brain cells to switch on or off in response to light, scientists are unlocking the mysteries of the mind and crafting new remedies for brain disorders
Changing HDL and LDL levels does not always alter heart disease or stroke risk
The receptors bind particles carrying cholesterol and remove them from the circulation. Many Americans have too few LDL receptors, and so they are at high risk for atherosclerosis and heart attacks...
Genetic information that had seemed lost forever turns out to linger in the remains of long-dead plants and animals. Evolutionary change can at last be observed directly
For the first time, researchers describe a new type of human ancestor on the basis of DNA rather than anatomy
It brings dementia and slow death to more than 100,000 Americans a year. No one knows its cause or how to stay its inexorable course. Investigators are focusing on six conceptual models of the disease...
When this protein fragment accumulates excessively in the brain, Alzheimer's disease may be the result. Understanding how that fragment forms could be the key to a treatment