Special Report
7 Billion People and Counting
Can the planet handle more than seven billion humans?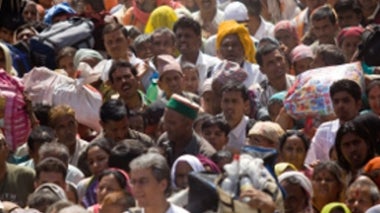 Sustainability
A mere 12 years after surmounting six billion, the world's population will reach seven billion, according to the U.N. But that rate seems to be slowing
October 28, 2011 — David Biello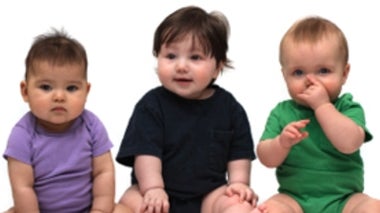 The Sciences
There's no way that anyone could pinpoint which baby became the seven billionth person living on Earth. The uncertainties in measurement are simply too huge
October 27, 2011 — Charles Seife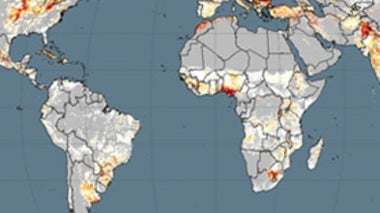 Sustainability
Five steps, reflected in the maps below, could be taken to help feed the large population predicted for 2050 as well as reduce the sizeable harm agriculture imposes
October 12, 2011 — Mark Fischetti
The Rockefeller University's Joel Cohen noted at the annual meeting of the American Association for the Advancement of Science that the question of Earth's human-carrying capacity depends on how we're being carried. Steve Mirsky reports
Solving climate change, the Sixth Great Extinction and population growth... at the same time
Scientists propose a list of planetary boundaries for human impacts ranging from biodiversity loss to the global nitrogen cycle
Human activity is responsible for a sixth extinction of thousands of species, so Paul Ehrlich and a colleague call for educating women to slow population growth
The nine billion people expected by 2050 will stress the planet, but cost-effective means can prevent overpopulation
An additional 150 people join the ranks of humanity every minute, a pace that could lead our numbers to reach nine billion by 2050. Changing that peak population number alone could save at least 1.4 billion metric tons of carbon from entering the atmosphere each year by 2050, according to a new analysis—the equivalent of cutting more than 10 percent of fossil fuel burning per year.
Population growth, now at roughly 78 million extra people per year, is the don't-go-there zone of modern environmentalism and political discourse.

But let's go there for the moment: The biodiversity crisis.
As we swell toward nine billion in the next half a century, humanity will undergo historic changes in the balance between young and old, rich and poor, urban and rural. Our choices now and in the years ahead will determine how well we cope with our coming of age
Booming population growth among the living, according to one rumor, outpaces the dead
A technology originally developed for maritime navigation and detection has become the dominant method for sex selection
The population bomb is being defused. It is being done without draconian measures by big government, without crackdowns on our liberties--by women making their own choices
Slowing the rise in human numbers is essential for the planet--but it doesn't require population control
A five-step global plan could double food production by 2050 while greatly reducing environmental damage
For decades, apocalyptic environmentalists (and others) have warned of humanity's imminent doom, largely as a result of our unsustainable use of and impact upon the natural systems of the planet.