Special Report
The Crisis of Antibiotic Resistance
Bacteria are finally overrunning our last defenses. Can we stop them?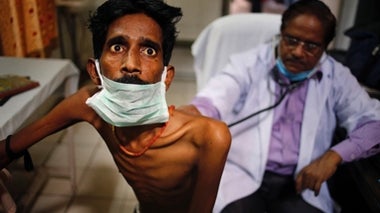 Health
A patient with extensively drug-resistant TB flew from Mumbai to Chicago, and the deadly disease could become an infamous export due to problems in India's public health system
July 6, 2015 — Jason Overdorf
The Sciences
Nobelist Venki Ramakrishnan recommends an array of steps, including international cooperation
January 28, 2015 — Katia Moskvitch
The Sciences
Penicillin and its relatives have been in wide use since the 1940s, but researchers have only now discovered another way that it thwarts bacteria. Karen Hopkin reports

...
December 19, 2014 — Karen Hopkin