Special Report
A Guide to Carbon Capture and Storage
Can carbon capture and storage save the climate from the consequences of fossil fuel burning?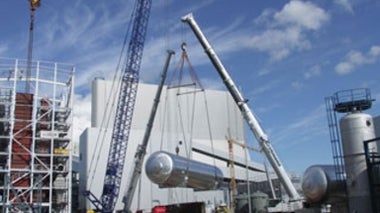 Sustainability
From the North Sea to Texas, this slide show looks at existing technology to take the carbon dioxide out of coal burning and other fossil fuel use
April 7, 2009 — David Biello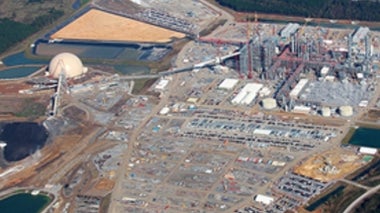 Sustainability
Can technology save the world's dirtiest fuel?
December 18, 2013 — David Biello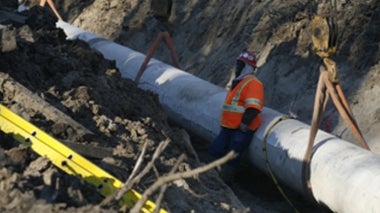 Sustainability
The U.S. oil business has been using carbon dioxide to pump extra oil out of reservoirs for 36 years--and permanently storing some CO2 in the process
April 9, 2009 — David Biello
Burying greenhouse gas may be the only way to avoid a climate change catastrophe
Carbon capture and storage is not being widely built today; the primary problem--it is expensive
A new report confirms that coal has a large role to play in meeting the world's energy demands, but to avoid runaway climate change, technologies to sequester its carbon need to advance quickly
If controlling global warming is a priority, then industries—from banking to cement manufacturing—will have to become efficient energy users, which will require a transformation of their basic operations
The U.S.--and the world--has an abundant supply of coal. So does it make sense to turn it into a replacement for oil? David Biello reports
Trees suck carbon dioxide (CO 2 ) out of the air and turn it into energy: carbohydrates. Shells are largely composed of calcium carbonate, a stable amalgam made from CO 2 .
The best place to store all that carbon dioxide from power plants might turn out to be volcanic formations off the U.S. west coast
The furious growth of China fueled by burning coal takes a toll on health and the environment
The FutureGen coal-fired power plant would not only have captured greenhouse gas emissions, it also would have produced hydrogen
A "clean coal" power plant is set to be built in Illinois in 2009; if it works, it could help avoid catastrophic global warming
Could it be true that staving off the severe effects posed by climate change won't impose ruinous costs? The IPCC thinks so
The original fossil fuel is back in the spotlight, under fire for being the biggest contributor to climate change (when burned in power plants). In an attempt to polish coal's tarnished image, the industry has launched a series of ads and other PR efforts (to the tune of "Jingle Bells"): Frosty the coal man is a jolly happy soul
He's abundant here in America and he helps our economy roll
Frosty the coal man's getting cleaner every day
He's affordable and adorable and helps workers keep their pay Beyond caroling coal available online (isn't a lump of coal at Christmas traditionally a bad thing?), a slew of clean coal advertisements have hit the airwaves, touting the benefits of technology that can capture and store the climate-changing greenhouse gases like carbon dioxide (CO 2 ) produced when coal is burned to generate electricity.
Capturing carbon dioxide may be the only hope to avoid a climate change catastrophe from burning fossil fuels
Cheap, plentiful coal is expected to fuel power plants for the foreseeable future, but can we keep it from devastating the environment?