Special Report
The Science of Fatherhood
A look at research into the paternal bond and how evolution and modern society combine to shape the experience of fatherhood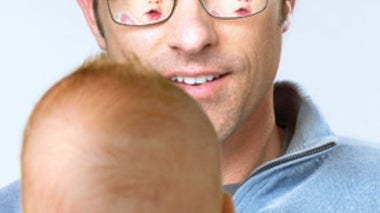 Mind
When men morph into fathers, they experience a neural revival that benefits their children
July 1, 2011 — Brian Mossop
Health
For decades new, reliable contraceptives for men have seemed imminent. Why isn't there one available yet?
Behavior & Society
Move over, "mommy brain". Men go through their own biological changes after a baby is born. But dads are programmed to challenge their kids, not coddle them
May 1, 2010 — Emily Anthes
What other species' padres should we be saluting this Father's Day?
Recent studies do not support the claim of an enhanced resemblance between fathers and their young offspring
Does male fertility have an expiration date?


Welcome to the fourth installment of

Mind Matters Mind Matters is Sciam.com's "seminar blog" on the sciences of mind and brain.
New research shows that more and more daughters are following in their father's footsteps. Cynthia Graber reports
We each have two parents, but their genetic contributions to what makes us us are uneven. New research shows we are an amalgam of influences from mom and dad
A new genetic test claims to reveal a child's athletic predispositions. But what do genes really tell us about sports talent?
A study in the journal Science looked at bones from dinosaurs found with clutches of eggs, and found that the caretakers appear to be male. Karen Hopkin reports
Male pipefish, like seahorses, have their own placentas to carry and nourish their offspring
Time in Dad's lab led to a nod from the 1986 Westinghouse Science Talent Search, then a scientific career, and later, to a friendship
Sasha Giedd would have been the only girl in high school with a time-lapse movie of her developing brain, until the IRB caught wind of it
Happy father's day! First off, to every father out there (biological or not), this is the time where we stand up and say thank you. We may not always show it, but we love you and appreciate everything you have done for us thus far...
Mothers are at higher risk for depression during and after pregnancy--and many continue to have depressive symptoms even as children grow up. But are fathers, whose bodies do not go through all of the same biological changes, also at risk for prenatal and postpartum depression?...
Could becoming a father after age 40 raise the risks that your children will have a mental illness?