Special Report
Science and the Holidays
From greening your Christmas tree to what oil producers could learn from the story of Hanukkah, your guide to the science of the holiday season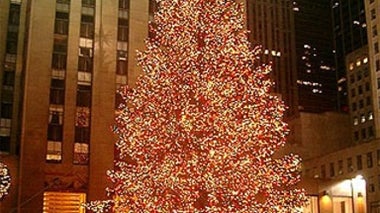 Sustainability
This year's tree in midtown Manhattan, like last year's, will go toward building Habitat for Humanity housing
December 18, 2008 — Larry Greenemeier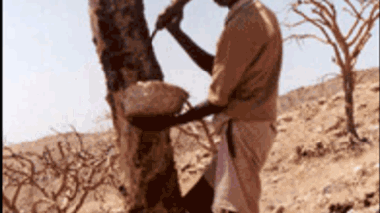 Sustainability
A new study shows that tapping trees for frankincense--often used in religious ceremonies--could be destroying them. by Alison Snyder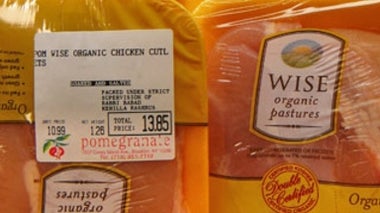 Sustainability
We run the numbers to see whether keeping kosher has any effect on your carbon footprint
September 25, 2008 — Emily Gertz
Kids can now use cell phones, Twitter and photo-sharing sites to monitor Santa's progress on Christmas Eve
The star of Bethlehem, which Christian lore maintains led the wise men to the birthplace of Jesus, is one of the most enduring and well-known Christmas legends.
Are we running out of oil?
Do opulent Christmas displays in stores and frenzied ads make you feel overwhelmed, depressed, or psyched? The emotions you feel might be a clue to your "shopping personality" – a pattern of behavior that corresponds with how you act in the rest of your life.
An Atlantic blacktip shark spontaneously reproduced without the company of a mate, scientists report in the second documented case of the phenomenon.<
When deciding on real or fake trees for the holiday season, think through the green pros and cons. David Biello reports
Recent research concludes that parents significantly overestimate how sugar affects their children's hyperactive behavior. Susannah F. Locke reports.
If artificial Christmas trees strike you as a bit too Grinch-like in their aseptic modernity but you worry about bringing a tinderbox into your living room, the simplest solution may also be the best one.
Research suggests that women don't seem to mind if they receive the less-than-perfect gift. Men, on the other hand, are a different story. Susannah F. Locke reports
What's the best way to get home for the holidays?
The ice is melting across the Arctic—and Antarctica is starting to thaw, too. David Biello reports
Where to find gifts that are safe for children--and the environment
An ingredient in frankincense eases anxiety and elevates mood
The virgin births of several male Komodo dragons at two English zoos might provide one explanation why Jesus was not a clone of Mary
ScientificAmerican.com presents some of this year's most exciting high-tech toys as well as gadgets to make the planet greener and inventions designed to deliver the most basic needs to developing countries