Special Report
In Defense of Science
Steady, sufficient investments in basic research are necessary to ensure the continued success of the U.S. in the future, four expert witnesses, including Scientific American's editor in chief, testified to Congress
The Sciences
Our own track record proves that steady federal funding support leads to success
July 22, 2014 — Mariette DiChristina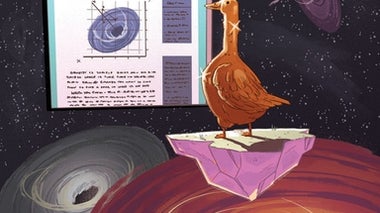 Policy & Ethics
Misguided lawmakers can hurt the economy as well as science
February 1, 2015 — THE EDITORS
The Sciences
Written testimony for the U.S. Senate Committee on Commerce, Science and Transportation hearing "The Federal Research Portfolio: Capitalizing on Investments in R&D" held on July 17, 2014
July 22, 2014 — Vinton G. Cerf
Written testimony for the U.S. Senate Committee on Commerce, Science and Transportation hearing "The Federal Research Portfolio: Capitalizing on Investments in R&D" held on July 17, 2014
Written testimony for the U.S. Senate Committee on Commerce, Science and Transportation hearing "The Federal Research Portfolio: Capitalizing on Investments in R&D" held on July 17, 2014
Written testimony for the U.S. Senate Committee on Commerce, Science and Transportation hearing "The Federal Research Portfolio: Capitalizing on Investments in R&D" held on July 17, 2014
Austerity measures resulting from partisan politics could have lasting and damaging effects on research and innovation, even if funding is later restored
Just before any predictable disaster hits, it's almost impossible to take even a medium term view. With the sequester bearing down on us in a couple of days, identifying the immediate consequences is terrifying enough.
At a hearing on the future of federal research investment, a science magazine editor and three noted scientists asked the U.S. Senate to support basic research
More than 10 U.S. departments and agencies that receive federal funding for scientific research will suffer from budget cuts enacted by the federal government on March 1, aka "the sequester"
Scientific American Editor in Chief Mariette DiChristina testifies before the Senate Committee on Commerce, Science and Transportation about the value of scientific research and development. Also testifying is Vint Cerf, one of the fathers of the Internet and Google's vice president and "chief Internet evangelist." The hearings took place July 17, 2014