Special Report
A Tribute to Martin Gardner, 1914-2010
For 25 years, he wrote Scientific American's Mathematical Games column, educating and entertaining minds as well as launching the careers of generations of mathematicians
The Sciences
For 25 years, he wrote Scientific American's Mathematical Games column, educating and entertaining minds and launching the careers of generations of mathematicians
May 22, 2010 — Philip Yam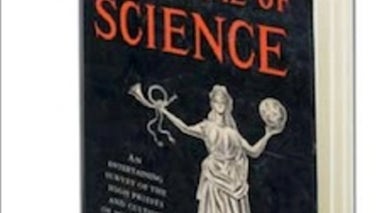 The Sciences
Fifty years ago Gardner launched the modern skeptical movement. Unfortunately, much of what he wrote about is still current today
May 23, 2010 — Michael Shermer
Language & Linguistics
Martin Gardner died May 22nd at 95. He wrote the Mathematical Games column for Scientific American magazine for 25 years and published more than 70 books. Podcast host Steve Mirsky talks with Gardner's friend Douglas Hofstadter, Pulitzer Prize-winning author of Gödel, Escher, Bach: An Eternal Golden Braid, about Martin Gardner
May 24, 2010 — Steve Mirsky
Gardner eschewed special attention for his work, despite having single-handedly popularized recreational mathematics in the U.S. Nevertheless, some fond memories and insights into the man are posted below.
How Keats's famous line applies to math and science
For every table—turn, turn, turn... there is a proof
This essay was read at the first Gathering for Gardner, held in 1993 in Atlanta
Longtime Scientific American columnist Martin Gardner turns 95 Wednesday, and a profile in Tuesday's New York Times honors the mathematical proselytizer who, tireless as ever, marks the milestone himself with the publication of a new book.