Special Report
New Insights into Obesity
As obesity becomes a global health threat, scientists are discovering new details about how this complex affliction affects the body--and about the many factors that bring it on. In a partnership with theVisualMD, here is a look at the fascinating details behind this common condition
Health
A new detailed picture of the biological consequences of the global weight problem, as visualized by the scientifically tuned illustrations of theVisualMD
September 22, 2011 — Katherine Harmon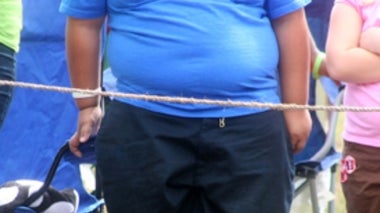 Health
New research reveals that the obesity epidemic in children has more complex causes than just diet and exercise
October 31, 2011 — Rose Eveleth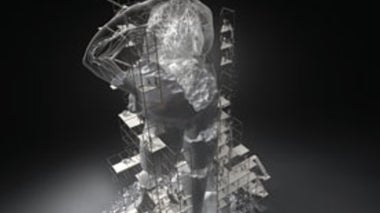 Health
Although science has revealed a lot about metabolic processes that influence our weight, the key to success may lie elsewhere
February 1, 2011 — David H. Freedman
Shared attitudes might not be the only force shaping women's weight gain in social circles
As the obesity epidemic accelerates, more researchers are looking to prenatal risk factors
Defining obesity in children and recalibrating the caloric needs of overweight kids are key steps in shrinking the epidemic, researchers say
Could added incentives and other changes to the federal food stamp program trim rampant obesity rates among low-income groups?
San Francisco may stop restaurants from offering toys as an incentive to buy unhealthy food aimed at kids. One professor of nutrition, food studies and public health says this is a pretty good start, but more can be done
Now that the battle against the bulge in the U.S. has reached the grade school level, plenty of efforts have begun to fight childhood obesity and its dangers.
For healthy body weight, the brain's reward system may need to be 'just right'
Want to pencil in a healthy target weight for that New Year's resolution? A new analysis of data from 1.46 million adults has zeroed in on the body mass index (BMI) with the lowest risk of death from any cause—and they aren't the ones that most tilt the scales downward.
The diversity of germs in the human gut suggests microbiota play a greater role in health than previously thought, even driving obesity and other metabolic conditions
Ever-fatter Americans risk much higher rates of disease and death
Mothers' gestational diabetes might later tend to make their kids fatter
Sugar is still pleasurable even when it isn't sweet—an important clue to the rise of obesity
In this episode University of North Carolina Chapel Hill nutrition epidemiologist Barry Popkin discusses the growing problem of obesity, even in developing countries that only recently faced hunger as their primary diet challenge. Popkin is the author of the article The World Is Fat in the September Scientific American. Plus we'll test your knowledge of some recent science in the news. Websites mentioned on this episode include: www.nutrans.org; wwwtheskepticsguide.org