Special Report
Robotic Exploration of the Solar System
Five decades after the U.S.S.R.'s Luna 2 moon probe became the first spacecraft to land on another celestial body, we look at the past accomplishments and tantalizing future of unmanned space exploration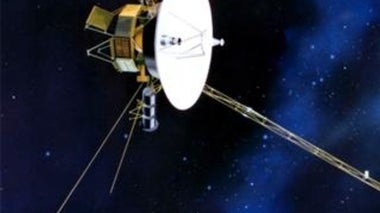 Space
The twin Voyagers set the pace for planetary exploration. And although the technology on new probes far surpasses theirs, no other spacecraft has yet explored more of the solar system and its interstellar environs
September 1, 2009 — Bruce Lieberman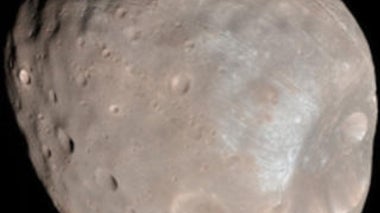 Space
A tagalong to the Russian sample-return mission makes some researchers uncomfortable
September 1, 2009 — JR Minkel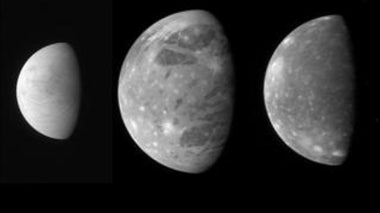 Space
NASA is planning to send an orbiter to Europa as part of an international fleet of probes slated to explore Jupiter's environs that may even include a landing on the intriguing moon
September 1, 2009 — Kenneth Silber
Some are already on their way and some are still in the works, but here is what we may see from unmanned exploration of space in the coming years
We look at the state of the rovers currently on Mars, the big accidental discovery by the Spirit rover, and the next-generation device slated to join them in 2010, the Mars Science Laboratory Rover. Interviews with Cornell's Melissa Rice, the payload downlink lead for the rover cameras, and the Jet Propulsion Lab's Michelle Viotti, about the Mars Science Laboratory Rover. Also press conference clips featuring Cornell's Steve Squyres, principal investigator for the science instruments on the Mars Exploration Rover Mission, and Harvard's Andrew Knoll, a biologist with the Mars missions. Plus, we'll test your knowledge of some recent science in the news. Web sites mentioned on this episode include www.jpl.nasa.gov
Wrinkled landscapes and spouting jets on Saturn's sixth-largest moon hint at underground waters
Surface-penetrating radar reveals features composed of ice, not rock
The LCROSS spacecraft, launching next week, will impact the moon to see what flies up
When NASA's Spirit and Opportunity rovers touched down on Mars, they were each tapped for three-month missions exploring the Red Planet. But five years later, both are still moving, providing a bright spot at a tumultuous time for the space agency.
Mission extended five weeks until late September
In this episode Cornell University astronomer Jim Bell talks about future space missions and why people need to be part of them. Bell is the leader of the team operating the color cameras on the Mars rovers, and the author of the book Postcards From Mars and of an opinion piece in the August issue of Scientific American on humans in space. Plus we'll test your knowledge of some recent science in the news. Websites mentioned in this episode include www.itswild.org; http://marsrovers.nasa.gov
The Indian space program joined an elite group last year when its first lunar probe entered orbit around the moon and began taking detailed observations.
Whether peering into deep space or checking on human activity, spacecraft and satellites from days gone by are still on the job
The solar system may be dented at the bottom