Special Report
The Science of Death and Zombies
Forget about eating braaains—there's no coming back from the dead. But it's possible for minds to be taken over
The Sciences
A chemist explains why a "death cologne" could protect you if the ravenous undead attack this Halloween.
October 30, 2014 — Josh Fischman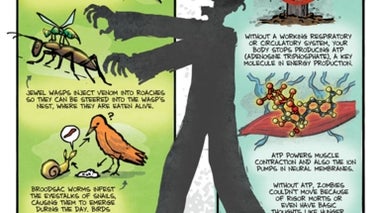 The answer depends on your definition of zombies.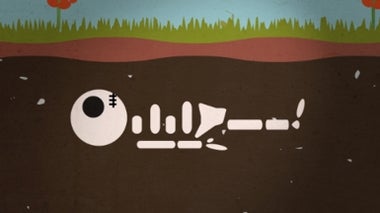 Whatever your beliefs, most people would agree that the body left behind when we depart this mortal coil is just a heap of bones and flesh. But what happens to those leftovers?