Special Report
The Science of Gun Violence and Gun Control in the U.S.
Gun-control laws and ownership restrictions are changing but clearly remain insufficient to bring our rates of gun deaths down to levels found in nearly all other developed countries
The Sciences
Like it or not, guns are here to stay. To keep ourselves safer, we must study how they are used to kill
March 1, 2013 — THE EDITORS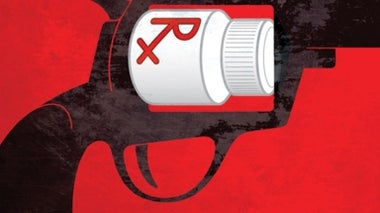 The Sciences
Laws that stop physicians from discussing gun safety with patients are bad for public health
August 1, 2015 — THE EDITORS
Health
The president issued a memorandum directing the CDC and other public-health agencies to conduct or sponsor research into the causes of gun violence and the ways to prevent it, doing an end-run around congressional moves for several years to muzzle such efforts...
January 22, 2013 — Meredith Wadman and Nature News Blog
A researcher studies the consequences of the ubiquity of guns in the U.S.
After a recent spate of school shootings, researchers are analyzing the malignant fantasies of young assassins for warning signs that could help prevent future tragedies
Yelling into echo chambers, like narrow-cast web sites and cable TV, about issues such as gun control, instead of engaging in conversations with those who disagree, has led each of us to spin toward extreme views...
Some people are able to control anger or frustration and channel these feelings to nondestructive outlets. Others, like the gunman accused of killing six people during the assassination attempt on Rep...
Gun-control laws have changed rapidly in recent years; how they affect crime rates is hotly debated
The United States is the deadliest wealthy country in the world. Can science help us explain, or even solve, our national crisis?