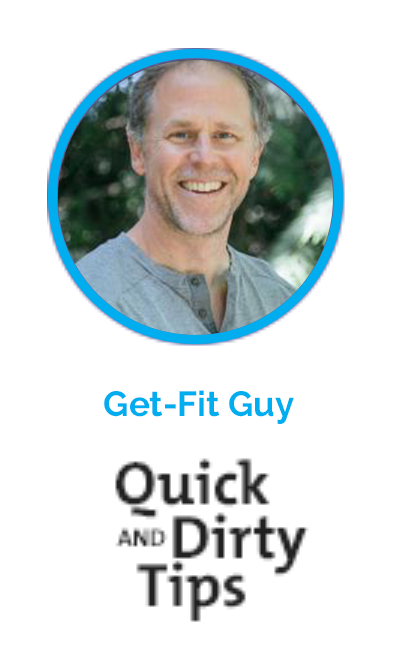 From Soul Cycle to OrangeTheory to BodyPump to PureBarre we have covered many of the most current fitness trends in 2018. From push-ups to squats to burpees to slouching to the dangers of stretching, we have looked at many ways to move our bodies and how we can improve on what we already know. From our DNA to our HRV to EMS devices to HIIT, we have dissected many acronyms and looked at how they can improve our fitness lives.
Well today, I am bringing in some experts to weigh in on what they would like to see us focus on in the coming year. My goal is to set us off on the right fitness foot for 2019.
7 Experts on 2019 Fitness Goals and Trends
Katy Bowman - internationally recognized biomechanist, author, podcaster, and science communicator found at nutritiousmovement.com
Brad Kearns - author, podcast host, professional Speedgolfer, and former professional triathlete found at bradkearns.com
Abel James - The Fat-Burning Man, New York Times bestselling author, award-winning talk show host, multi-instrumentalist, and serial entrepreneur found at fatburningman.com
Tawnee Prazak Gibson - holistic health and endurance sports coach, triathlete/multisport athlete, writer, speaker, and the host and owner of enduranceplanet.com
Debbie Potts - top age group triathlete, 5 times Ironman Hawaii World Championship qualifier, and host of the "The WHOLE Athlete" podcast found at thewholeathletepodcast.com
Trevor and Angie Spencer - runners, coaches, and hosts of the Marathon Training Academy podcast found at marathontrainingacademy.com
Ben Greenfield - biohacker, performance coach, ex-bodybuilder, triathlete, Spartan athlete, speaker, author and former Get-Fit Guy found at bengreenfieldfitness.com
The great thing about reaching out to a diverse group like this is that you never know what kind of answers or ideas you are going to get. And these fitness pros did not disappoint. There is nary a boring answer in the bunch.
»Continue reading "2019 Fitness Goals and Trends from 7 Experts" on QuickAndDirtyTips.com