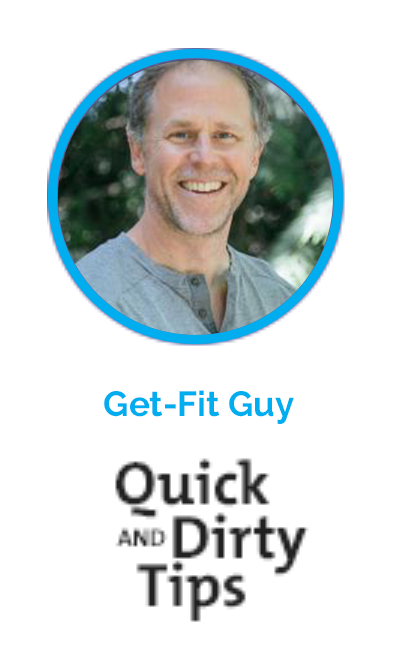 A while back, I received a message on Facebook from listener Lindsey. She said:
"In another episode you talked about how aerobic exercise and weight lifting affect each other, but I'm not sure I understood. As a runner, can I run to the gym to lift weights and run home again or should I keep the cardio and weights on separate days? Thanks for your help!"
After thanking Lindsey for her great question, I promised that I would do a deeper dive in the near future. I also told her that, in a nutshell, if she wants to get the fullest benefits of each workout, she should separate them. But since she is primarily a runner (and probably not too concerned about packing on as much muscle as possible), doing a short run to warm-up for and cool-down from a strength session is a great way to maximize her time and put a few more miles on her legs but not to do that every day. To be a good runner, she must also have dedicated run days.
Now, if I were Lindsey, I would have written back and asked me a follow-up question that would have gone something like this: "If I do want to get the fullest benefits of each workout, how much would I have to separate those workouts by?"
Well, good question, imaginary Lindsey. Let's look at that!
How Long Should You Wait Between Workouts?
A recent study, aiming to determine whether the amount of recovery between a strength and an aerobic workout influenced the response to the training program, concluded that fitness coaches should avoid scheduling two contradictory qualities (like running and weightlifting, or swimming and powerlifting) with less than a six-hour recovery period between them if the goal is to obtain full adaptive responses to each workout.
So, like I told Lindsey, if your goal is to get strong, there is some significant detriment that cardio can have on strength development. This is true whether you do the cardio workout in the same workout, or if you simply do cardio less than six hours before your weight training.
The researchers who performed this study also stated that daily training without a recovery period between sessions (or training twice a day) is not optimal for neuromuscular and aerobic improvements. So ideally, if you want to get stronger, you should separate your cardio and strength workouts by more than six hours.
Now, this seems straightforward for someone like Lindsey who is mostly interested in running and is doing strength training because she is a smart runner who understands the value of pre-hab. But what if the event you are training for requires that you perform strength and cardio simultaneously? Like an obstacle course race, the CrossFit Games, or even a killer hike with a big pack on your back? Or perhaps your goal is simply to lose body fat. Well, that changes everything.
»Continue reading "Weights vs. Cardio: Keep Them Separate or Combine?" on QuickAndDirtyTips.com