Young people are increasingly speaking out against environmental and social injustices that are ruining people's lives worldwide. Leaders of youth movements are now trying to pin down what actions, beyond protests and lawsuits, they can take to end harmful practices.
On April 8 the United Nations Youth Forum hosted a panel of three inspiring young activist leaders that was moderated by Scientific American. In it, they explained what sparked them to take action on climate justice, big climate opportunities they see ahead and what global leaders can do to help make their visions happen.
The leaders are Fatemah Alzelzela in Kuwait, a Young Champion of the Earth at the U.N. Environment Program and founder of Eco Star, a group making a difference in reducing waste; Maximo Mazzocco in Argentina, a Generation 17 Young Leader at the U.N. Development Program (UNDP) and Samsung and founder of the nonprofit Eco House, which is educating children about environmental issues, among many other missions; and Sara Suárez in Colombia, a Young Environmental Journalists volunteer at UNDP and the Swedish Environmental Protection Agency, who has worked on climate justice and civil rights issues for people most vulnerable to the climate emergency. The full panel session, which was convened by the SDG Media Zone, can be seen here.
[An edited transcript of the panel follows. It was posted with permission from the U.N. Office for the Coordination of Humanitarian Affairs.]
What personal experience inspired you to take action for climate change and climate justice?
ALZELZELA: Kuwait is a very small country with a very small population and a very high national income that comes basically from the oil industry. Though it is a great country, we have waste management problems. We have air pollution problems and actually all types of pollution. We don't have support for green areas. If someone wants to see the numbers and statistics about the issues we're facing, we don't have it. In 2018 I watched a documentary about plastic pollution and pollution in general and how that's going to affect the world and climate change. That clicked for me. I started Eco Star a year later. We collect recyclables from houses, schools and companies in cooperation with the recycling plant here in Kuwait. And every time you give us recyclables, we give you a plant, a tree or seeds to encourage you to green the land around you. So you can grow your garden in exchange for your waste. In addition, we take numbers, statistics, every time we pick up recyclables for further studies.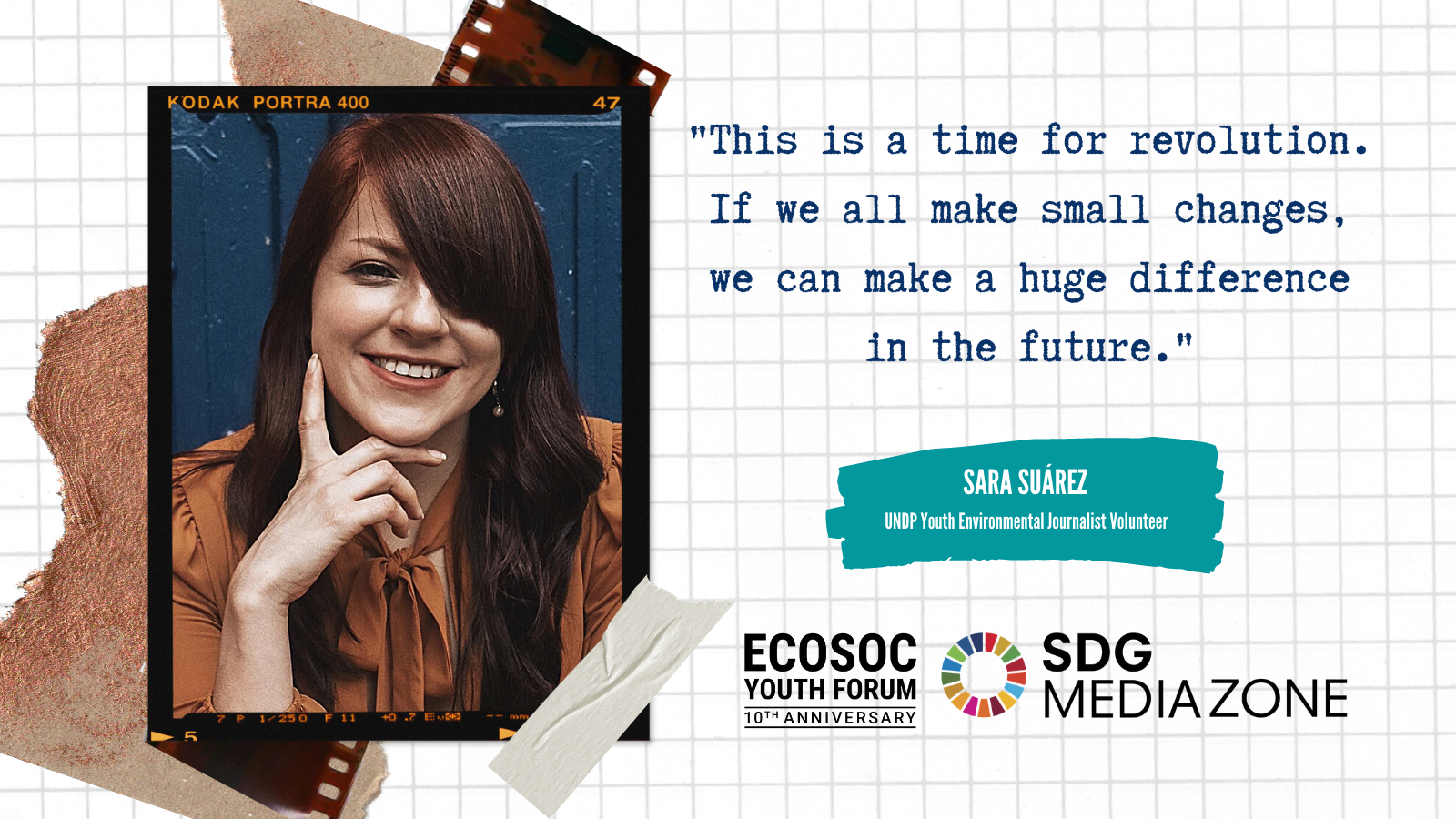 MAZZOCCO: When I was 17, I saw seagulls throwing up plastic, and it broke my heart. I said, "I have to do something about it." And in Argentina, almost 50 percent of the population is poor, so it's crazy not to do something about that. Since then, I have been working intensively with hundreds of activists around the world. I am part of a nonprofit organization called Eco House, whose main objective is to promote sustainable development through education and advocacy. We are almost 800 people just in Argentina, and we are launching venues all around.
SUÁREZ: I live in Colombia, and a couple of years ago I had the chance to go to the Amazon forest with a medical group that was assisting one of the Indigenous communities there. I was very surprised: We were in, I think, the richest place in the world if you think about natural resources. But these people were some of the poorest in the world. They went through all kinds of difficulties because they didn't know how to make the most of the natural resources they had. I thought, If you don't understand what you have, how can you protect it? This got me thinking about the importance of telling stories. So I joined the UNDP Young Environmental Journalists campaign. We are telling the story of Santurban, one of Colombia's biggest ecosystems. It is very important because it brings water to more than five million people, and it is being endangered by gold exploitation. I met some of the most amazing young activists working for the protection of Santurban. I even met a 10-year-old who was doing a great job in bringing awareness to young people. I also met politicians, lawyers, social workers. They live in one of the countries that is the most dangerous for being a social leader. I think telling their stories to the world is a great way to help the environment.
As the world starts to recover from the COVID-19 pandemic, what are some of the big opportunities you see for prioritizing the health of the planet?
SUÁREZ: I live on one of Bogotá's busiest roads, and for the first time in my life, I heard birds in the morning when we were in lockdown. This really got me thinking: What do we really need to live in this world? Do we need all those clothes? Do we need to have two or three cars? Do we need all that money? What does it matter if I have $1 million in my bank account, but there's no food and no water to buy—or if I have a condo by the beach, but the beach is completely wasted in trash? Many young people are questioning ourselves: What does really matter, and what do we really need? If we ask ourselves these two questions every day, we can make small changes that will make a huge difference.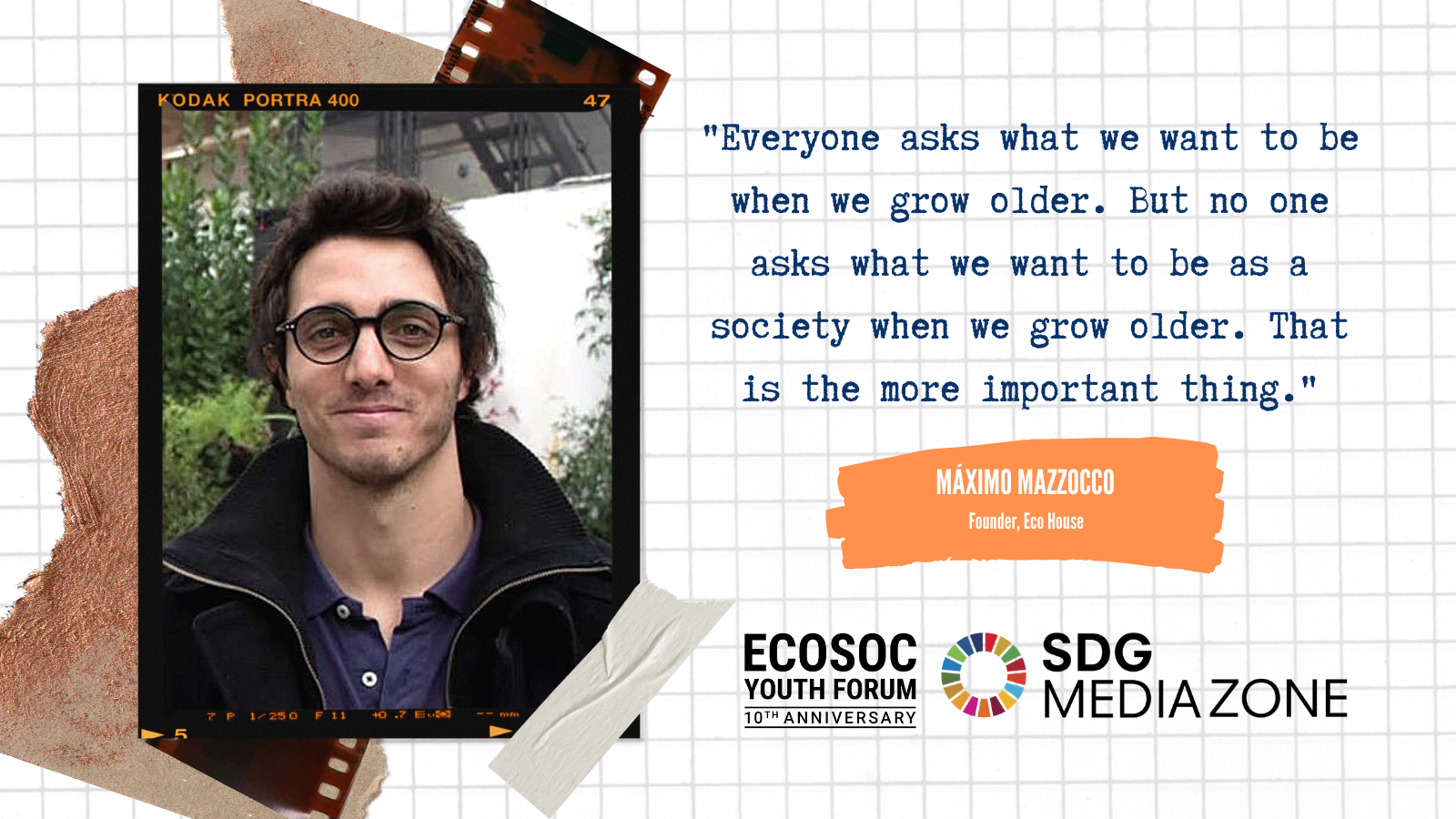 MAZZOCCO: During the COVID pandemic, the world stopped for a moment. When we stop, we can think; we have time to see what's going on around us. I believe that it was a turning point. Social environmentalism is growing exponentially in many countries—not only activists but politicians, people that work in companies, and so on. I believe we are at a breaking point. I'm totally enthusiastic with a lot of hope.
ALZELZELA: That's a great point. In Kuwait, during the pandemic lockdown, the air pollution readings were dropping. The prices of solar energy and eco-friendly energy in general were going down. So we had the chance to invest in that. We still have the chance to do so. Around so many parts of the world, change is coming. A lot of people are going to go for green projects.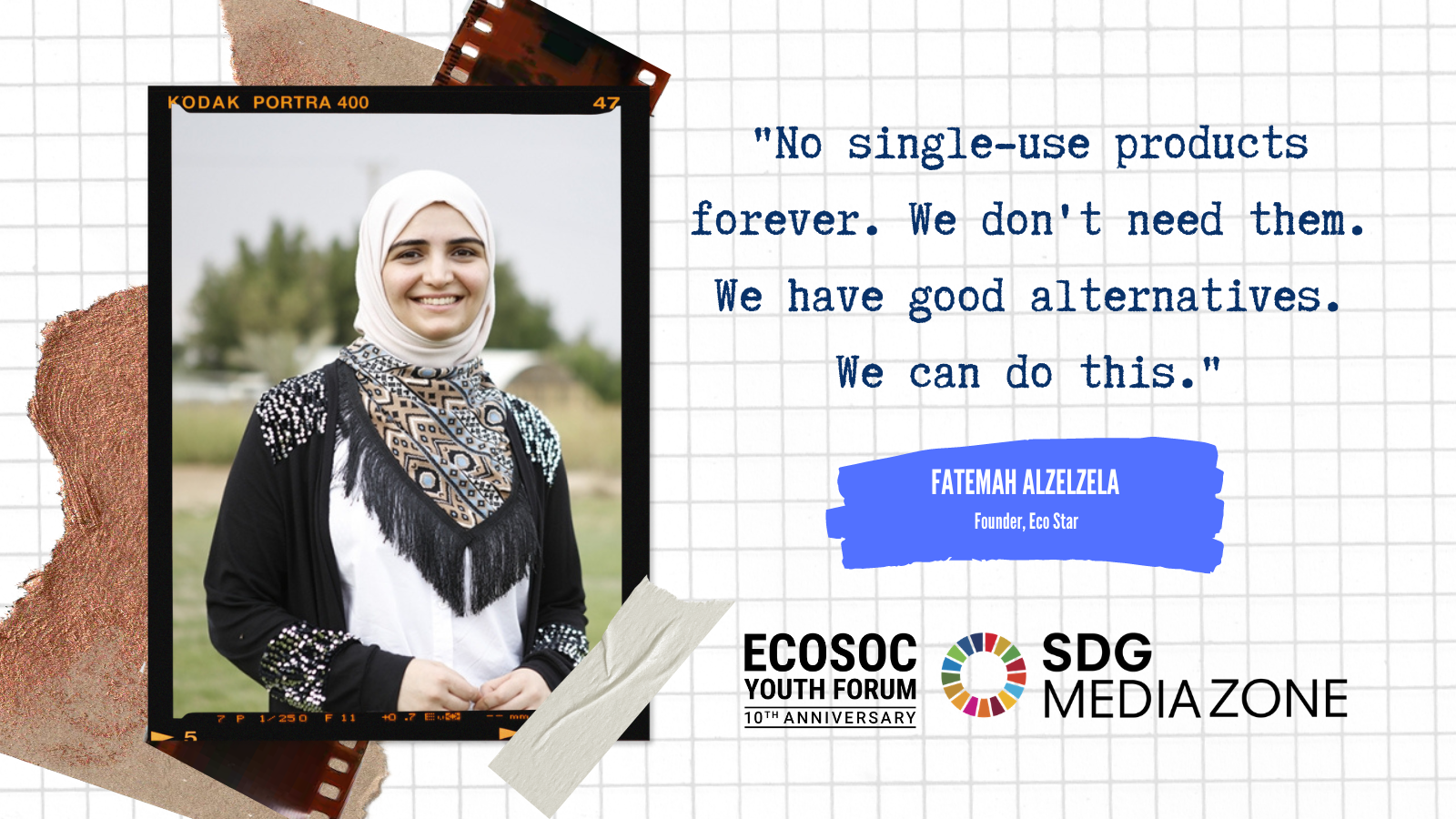 How can global leaders help youth worldwide be part of the climate justice solution?
MAZZOCCO: People who are now 30 years old, 35 years old are gaining more power. They can make decisions. We have to give space to youth. My message to leaders is not to rule everything—just to work together. Young people have new ideas. We want a better world. We don't care about if we have money in the bank, as Sara was saying. We want water for everyone. We want food for everyone, healthy food. We want species to not go extinct.
SUÁREZ: I totally agree. I see a very different future for companies. If they involve us, make some initiatives, find a way they can contribute—say, recycling policy in small businesses. That's a simple way to make a change. We're not asking for huge things. We're just asking for support.
ALZELZELA: Yes, we need all types of support. And where resources are available, we need the financial support. Young people are ready to work.
Each of you is clearly inspired. Give us one specific vision of what you want the world to look like in 2030.
ALZELZELA: One of the things I wish to see is no single-use products. We don't need them. We have good alternatives. This is so doable. I don't know why it's not happening right now.
SUÁREZ: For me, it's just people doing things for the environment on a daily basis without even realizing they're doing it. For example, cleaning the beach just while they're hanging out there—not because somebody asked them to but because of being more aware.
MAZZOCCO: When I was in primary school, everyone asked us, "What do we want to be when we grow older?" But no one asked us, "What do we want to be as a society when we grow older?" Human beings that accept each other and work together is the more important thing. If we do that, all the environmental and social stuff is going to come around. We need to accept each other's visions. That's it. That's the equation.