Housing Boom Busts Birds' Valentine's Day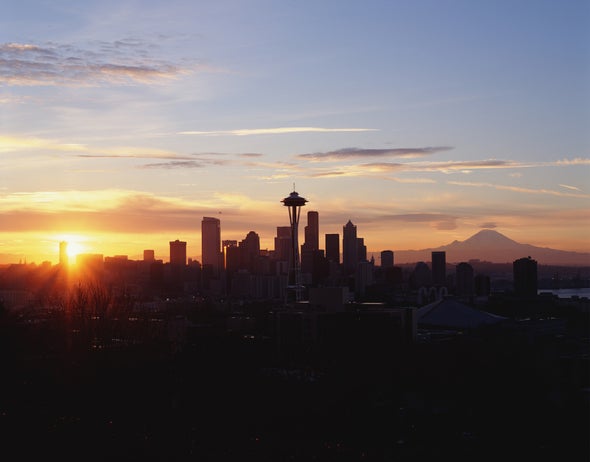 A Pacific Northwest housing boom is encroaching on songbird habitat, forcing the birds to flee their homes—and their mates.
Urban development is encroaching on forests in the Pacific Northwest. And it's also ruining Valentine's Day for some songbirds. Because urban growth is making it a challenge for some birds like the Pacific Wren to stay faithful to their partners, at least in Seattle—a housing boom is taking over the wren's habitat: the thick forest understory
"So, I really think it's just the fact that we really kind of pull the rug out from underneath these birds. Take their forest away."
John Marzluff, professor of wildlife science at the University of Washington. While birds like crows and sparrow adapt well to human habitats, Marzluff says that development is forcing the wren and other songbird species to find new digs. And when that wren moves, it also abandons its mate. The work is in the journal PLoS ONE. [John M. Marzluff et al., Breeding Dispersal by Birds in a Dynamic Urban Ecosystem]
Marzluff's decade-long study looks at six species in landscapes undergoing various levels of development.
"If you don't go out for many years and follow individually marked birds, you'll never really understand how nesting success over an animal's lifetime or their strategies of moving and divorcing or finding new partners and places plays out over their lifetime."
The study shows that even after birds reestablish themselves elsewhere, they have a harder time laying eggs and rearing chicks than they used to. More careful planning to let small urban forests remain could help even the smallest bird species thrive in cities.
"These are not huge areas in the suburban matrix…they're areas of 30 to 150 acres, and they are relatively easy to set aside for birds like this." Otherwise, all those newly built houses means birds have broken homes.
—Emily Schwing
[The above text is a transcript of this podcast.]