Lower Your Voice Pitch to Persuade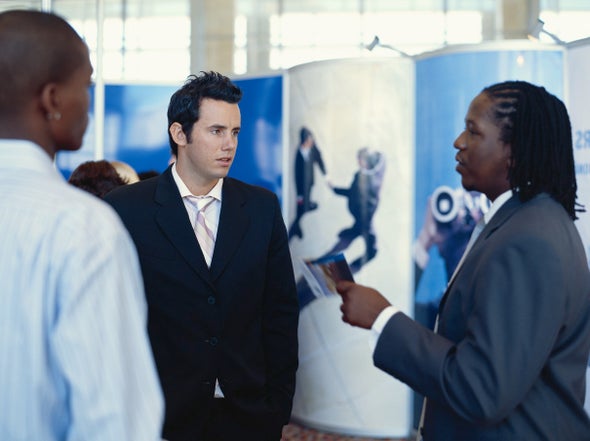 Study volunteers whose voices deepened during a group debate tended to be more influential and convincing. Christopher Intagliata reports.
YouTube is full of videos that promise more power and influence. All you've got to do is: [YouTube montage: "Get a deeper voice… How to have a deep voice… You don't have to live with a small weak voice…"]
But it turns out, you may already deepen your voice—without realizing it. Just like you already use nonverbal cues, like crossing your arms behind your head. "So we think just like those kinds of nonverbal postures, changes in voices probably happen without us thinking, without our conscious awareness."
Joey Cheng, a social psychologist at the University of Illinois. She and her team suspected people who do deepen their voices while speaking might hold more sway in an argument. They tested the theory by recording 191 university students as they debated, in small groups, about which equipment would be most essential after a disaster on the Moon. Oxygen tanks? Heating units? It's an old psychology game.
They found that group members who lowered the pitch of their voices during the game—both men and women—were more likely to rally the group around their ideal supply list. They were also rated as more influential by team members and outside observers. "And this approach ends up being effective in that, if you lower your voice, chances are you'll probably be more effective at becoming leaders and influencing others, because it changes how others see you." The results are in the Journal of Experimental Psychology: General. [Joey Cheng et al, Listen, follow me: Dynamic vocal signals of dominance predict emergent social rank in humans]
The key is, initial voice pitch didn't matter. It was whether the voice got deeper during the exchange with their group. Meaning people of all voice pitches may possess the power to persuade.
—Christopher Intagliata
[The above text is a transcript of this podcast.]