Plastic Pollution Perturbs Oyster Offspring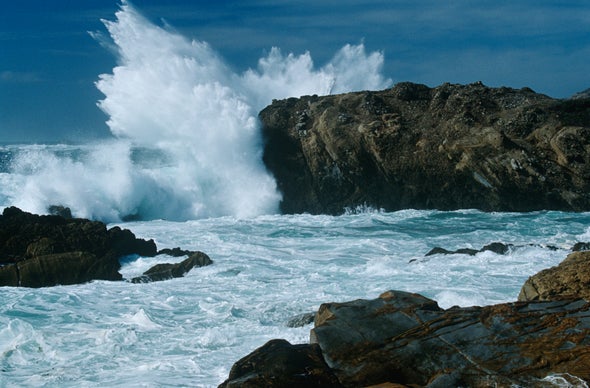 Laboratory tests suggest that when the shellfish suck in tiny plastic particles, their reproductive success suffers. Christopher Intagliata reports.
As many as 12 million tons of plastic waste end up in the world's oceans every year, according to a 2015 estimate in the journal Science. Over time, wind and waves grind and chew that plastic trash into tiny bits of what's called "microplastic"—which happen to be about the same size and shape as the micro algae that filter feeders like oysters snack on. Meaning oysters can ingest it.
To find out the effects of consuming the debris, researchers at the French Institute for Ocean Studies raised oysters in water polluted with plastic microbeads, in concentrations similar to those observed in field studies. The shellfish sucked up the six-micrometer-wide plastic particles extremely efficiently—as they evolved to do with the tiny algae.
Two months later, the oysters exposed to microplastics produced half as many eggs and slower swimming sperm than did oysters that fed on algae alone. Perhaps, the researchers say, because plastic interferes with the oysters' energy uptake. And the offspring of the plastic-eaters were also smaller and slower-growing than the progeny of control oysters. The study is in the Proceedings of the National Academy of Sciences. [Rossana Sussarellu et al, Oyster reproduction is affected by exposure to polystyrene microplastics]
The scientists say oysters will probably survive in spite of plastic pollution—they're still prolific reproducers. But until we clean up our act, there's no question we're giving them a raw deal.
—Christopher Intagliata
[The above text is a transcript of this podcast.]